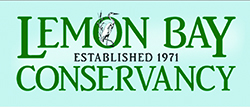 To the Editor:
Hearty congrats to all who are concerned about our protecting slice of environmental paradise and those who worked so long and hard to win the legal victory last week in DeSoto obtaining a huge county commission vote of 4 to 1 against the Mosaic 14,000 acre new mine application. Especially when their Planning and Zoning staff had made a 3 to 2 recommendation in favor of this giant new phosphate mine area.
Commissioner Terry Hill was the only one to side with the P and Z staff recommendation. Major congrats to Commissioner Elton Langford. He stood tall in the saddle wearing his white cowboy hat, As the point man leader who led the turn around charge bringing 3 more commissioners with him stating the obvious "we're not building a convenience store, it's a mine."
It's clear that any unnecessary nitrogen and phosphorus pollutant runoff from this huge planned new area of Mosaic dragline open pit phosphate mining in nearby DeSoto county reaching our key freshwater river systems is known to kill the small food chain critters which our larger fish depend upon. Yes is deadly to the larger fish, manatees even some sharks and coastal seabirds birds which consume it. Then this floating blue green algae mass flows like a toxic floating snowball gaining size and ending up as a ugly patchy bloom in the Gulf driven back and forth by wind and currents and helps to accelerate the dreaded Red Tide fish killer and destroys our local economy. Today's paper noted a young male whale shark washed up dead on Sanibel beach last week and Mote scientists stated RedTide will even kill young sharks when they cannot get out of the bloom.
Well done.
Best regards to all,
Jim Cooper, LBC