To the Editor: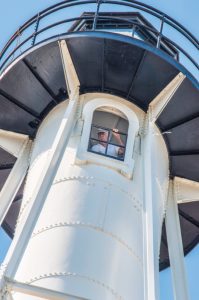 Having been a founding member of the Barrier Island Parks Society (BIPS), president of BIPS for a lot of years "back in the day," and director/curator of the Lighthouse Museum from 1998 to 2003, I write to express my admiration and joy at what BIPS has accomplished with the restoration of the old Range Light, now called Gasparilla Island Lighthouse. It's almost unbelievable!
When I think how we began in 1989 with no money whatsoever – just a dream that began with Marnie – and see what BIPS has accomplished, I am filled with amazement and pride.
With the restoration of Boca Grande's two lighthouses, and BIPS' continuing stewardship of both of them, an important piece of Florida's maritime history has been preserved.
Thank you all for all you have done for our lighthouses, our island and our state parks. I am simply thrilled to see how far BIPS has come and what it has accomplished in the 28 years since its founding! Kudos and Job Well Done!
In case anyone wonders what became of me since I left Boca in 2003, know that I am well and happy in beautiful Bucks County, PA, the place of my birth and upbringing.
Sincerely,
Marilyn Hoeckel
Trumbauersville, PA