LETTER TO THE EDITOR: Banyan Street cover brings back memories for one reader
December 9, 2022
By Boca Beacon Reader
To the Editor:
I just picked up a copy of Gasparilla Island magazine with the cover photo of Banyan Street.
I very often proudly profess that Mark and I were the first couple to be married on that street in 1975 by the Methodist minister at that time, Rev. Saunders. People were even in the trees and the Island natives and hippies stood side by side. We all then proceeded across the street for a celebration in our newly-rented upstairs apartment across from the Community House, where my mother laid out a feast by partially using the Maltezo's kitchen, and my father was there with a celebratory bottle of Crown Royal to toast with everyone the marriage of his only daughter finally at age 32 (at my mother's surprise).
It was an occasion replete with the Smoked Mullet Band (Terry Hargis) playing under the porch built by dear friends Bob Kent and Mike Machnik.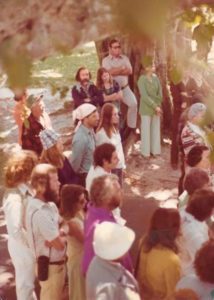 Fun was had by all.
Kathy Futch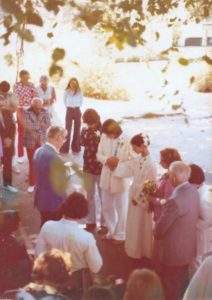 Punta Gorda
P.S. See if you can pick out some of the attendees? Like Jack Harper, Dumplin Wheeler, Robert (& Roberta) Johnson, Brownie and on and on it went to a crew from Clearwater who caused a fire in the motel cottage to Freddie's ire, and the Pink bar was so full that night they couldn't close the cash register.
---