Repair work begins on Port Boca Grande Lighthouse and Amory Chapel
October 26, 2023
By Garland Pollard
Restoration work began this week at the Amory Chapel and the Port Boca Grande Lighthouse, both damaged during Hurricane Ian. At the site, workers were visible both working on the interior of the Amory Chapel, and on the porch of the lighthouse, and repair trucks were in the yard.
The Port Boca Grande Lighthouse, at the south end of the island, needed extensive repairs after the hurricane. This summer, the state selected Wright Construction Group as contractor. This included repairs to six structures, for a total of $3.8 million. All work was anticipated to be completed by early next year, according to previous reports by the state's Department of Environmental Protection. An updated completion date was not available from the department at press-time.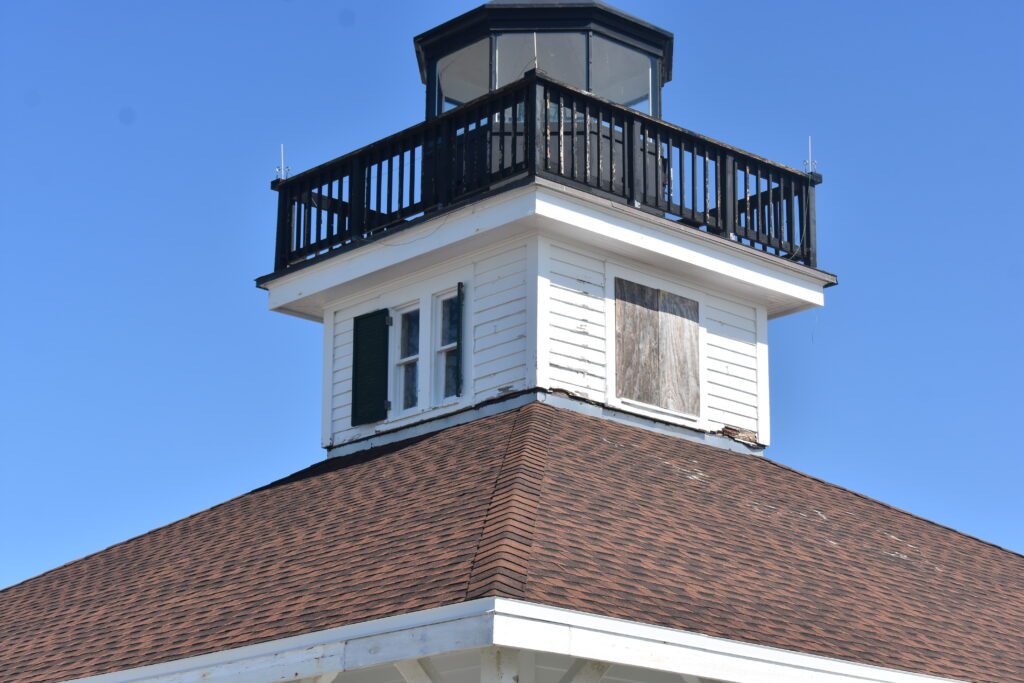 The Amory Chapel, which sits to the north of the lighthouse, was also closed after Ian. It had housed history exhibits, and was used for weddings.
On the list for repair for the lighthouse are new cupola windows and frames, as well as a new attic ceiling and HVAC systems. The park's historic cisterns, which date to a time before there was running water on the island, also must be repaired.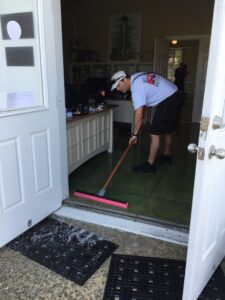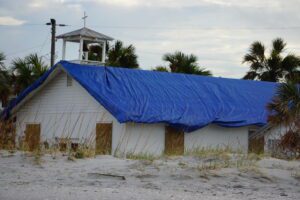 Immediately after the storm, the state had teams come in to clear debris and put a new roof on the Lighthouse.
Both the lighthouses on the island are run by the Barrier Island Parks Society and are part of Gasparilla Island State Park. BIPS supports the park and runs the museum, camp store and gift shop on nearby Cayo Costa. Cayo Costa remains closed.
The Gasparilla Island Range Light, the tall steel lighthouse at the center of the island, opened for season last year after an engineering study.
---