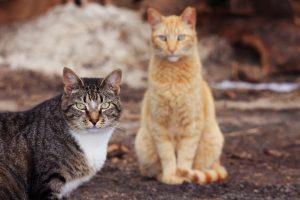 To the Editor:
My heart nearly broke upon reading Phil Snyder' s (executive director of Suncoast Humane Society) article titled, "What about me?" in the Beacon on March 23. Yes, what about them, these furry little creatures that cannot plead for themselves? That's what I'm doing now, by telling of my own personal experience.
Two years ago, after my husband Byron passed away, I was despondent and puttering around in my empty house, devoid of any companionship or sound.
I weighed my choices – a condo was too small for me, as I am a painter and need space. I could have moved away to be near one of my children, or perhaps go to a retirement home. The last option would be to adopt a pet. A dog would be difficult to walk, so that option was out. A cat, however, would suit my needs.
I pointed my car north toward San Casa Road and the Suncoast Humane Society. The volunteer who met me was very knowledgeable and showed me around all the nice, clean cages and the occupants. A few were sleeping, others playing with toys. As we walked, the volunteer gave me the history and personality of each kitty and advised me as to which would be best suited for my needs.
We chose four to meet with, one at a time in a small chamber. The first three were lovely but a bit unresponsive. The fourth and last kitty was a beautiful little lady tabby that sat straight up with her little engine running, and she looked straight into me with huge blue eyes. I was in love, and I think she was as well.
She is mine now, and has been for a year. She is my sweet little pal named Puddy, and I love her to death.
I am no longer alone. I know that when I pull my car into the garage, she will run down the stairs to greet me with that little engine running.
If you go over to the shelter I promise you will not go home alone, and you will wonder why you waited so long.
I must close now, as she is here on my desk, trying to knock this pen out of my hand. The little lady will not be ignored.
Jane Carlson
Boca Grande