IN THE SPOTLIGHT:
May 13, 2022
By Marcy Shortuse
Bob Hay and amazing memories of Studio 54
Studio 54 had been open for several months.
JA, our friend and classmate from Brown, had gone from the get-go, during its pre-liquor license days when fruit juice was served in punch bowls. As usual, he was ahead of the curve.
I, however, was late to the game.
This was partly due to being busy with a work-study graduate school program and partly due to blockheadedness. JA told stories about Studio 54, but I'd failed to appreciate them. Finally, I did.
We arrived at 254 West 54th Street early, around 10:30 p.m., as JA had advised us to do. We'd also followed his counsel on attire: Dress in a way that rings true …
We exited the cab and approached the velvet rope. A small crowd was out front. We had no clue as to what would come next.
A stylish gentleman sized us up and said, "Two?"
We nodded.
And that was that. Marc unhooked the rope and ushered us past it.
We were in.
When many people think about Studio 54, they think of half-dressed celebrities. Lots of drugs. Rampant excess in every form or fashion.
And they'd be right. But, as Bob Hay says, it was about far more than that.
Hay was a small-town boy from Portsmouth, Rhode Island when he was attending Brown University during the time that Studio 54 came into being.
At first, as the book entry states above, he wasn't buying it when his roommate constantly regaled him with stories of this new club. When he eventually decided to give it a try, he stepped into a world he will never forget.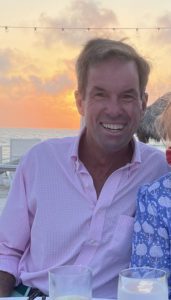 Unless you were there, you probably never will know. Bob knows, though, and the short amount of time he spent there was life-changing. He has been able to capture more of what the "Studio" feeling was really about than most, quite possibly because he is more of an observer than a "doer." His unassuming presence and quiet demeanor belie the party animal that hides beneath the surface, it seems.
"I recently attended a wedding and a friend said, 'If you gave me 100 people who would know anything about Studio 54, Bob Hay would be the last to know.' But I loved being there, I'm in awe of the impact of current culture that they have."
He was part of the group they called the "blue blazer types" at Studio … at least, Bob called them that.
"We didn't all know each other, but we all went to Princeton, Columbia, Brown or Williams," he explained. "There were maybe a dozen-and-a-half of us. We were in such a diverse group of people, when you saw someone else in a blue blazer, you would notice."
Bob and his friends loved to throw parties at college, and they would spend hours agonizing over the song playlists. This served him well, and without even knowing how his actions would be so important in the future, he documented many of the playlists from the club.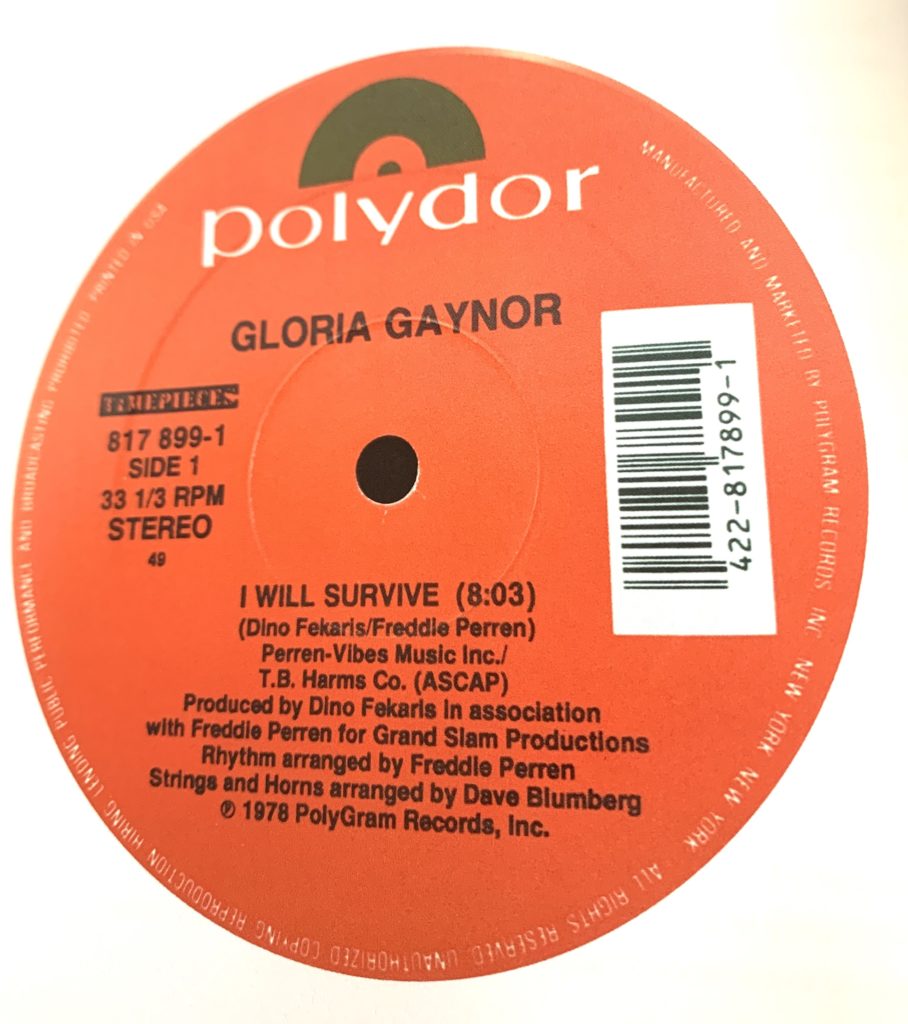 "Allied Chemical did millions of dollars of business for the company my dad built, and they gave out these pocket diaries," he recalled. "He gave them to me and I used them to make notes about my nights at Studio. I wrote down songs of the night from the first New Year's Eve party they had. Actually, most of the notes were about the girl I was with, but the songs were written on the other side of that note card."
Bob recalls that the methodology for determining who would get in the door (they say 95 percent of those who wanted to spend their money at Studio 54 never got in) was called "mixing a salad." Bob proclaimed himself the iceberg lettuce in the mix.
"In terms of audacity, the last time you want to start a nightclub is when the city is in disrepair and you're in the land of triple XXX theaters and prostitutes," he said. "What did they do? They started a nightclub in a time when the city was in disrepair, in a land of triple XXX theaters and prostitutes. This was a place where celebrities mixed with ordinary folk. JFK Jr. was spotted out back? That wasn't even a big deal. It wasn't a big whoop that Warhol and Halston were off the side talking. Warhol had a great quote: 'The key to the success of Studio 54 was that it was a dictatorship at the door and a democracy on the dance floor.'

"Society's collective memory tends to think of this as an ordinary discotheque, and that it was all about celebrities, drugs and debauchery. Too often in my view, the press falls for the trite narrative. Was there plenty of that there? Yes. But Boca Grande has plenty of money and plenty of glitzy people. Is that what makes Boca Grande really special? No. It's veneer."
Bob claims that the amazing light and sound system the club was famous for made a lot of the ambiance.
"Nothing has that kind of impact on society unless they have their house in order. This place had spectacular lighting, spectacular space; they were very much disrupters like Steve Jobs. They rebelled, they triggered. As a brand person I have a tremendous admiration for people who spit on conventional wisdom."
Bob describes 30-foot-tall, periscope-like columns that would raise up and descend with spinning police car spotlights at the base in four rows of three. Just watching the light show that was set in time with the music was like watching a story unfold … it kept you in suspense, and no drugs or alcohol were needed to feel the overwhelming energy that baffled the senses.
Bob was so taken with his memories of Studio 54, around the time the club's 40th birthday was about to happen, he decided he needed to document some of his thoughts. When he first started writing, he remembered the note cards he had written on all those nights at the club, but thought they were lost. By a quirk of fate he was able to find them, and the entire mood of the book changed.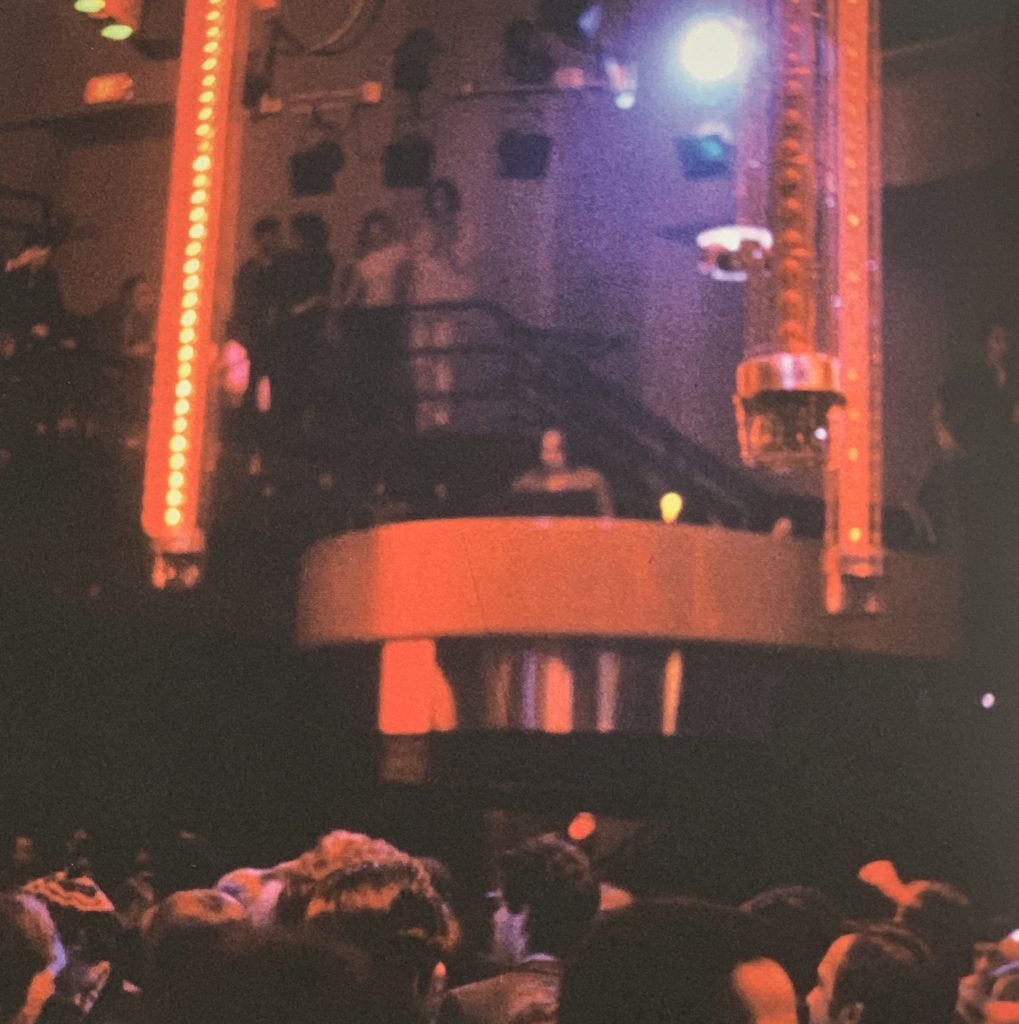 "I never had a vision of writing a book at all," he said, "but a year or two before the club's 40th anniversary I thought about writing a magazine article. That quickly turned into the idea for a book that I originally thought I would self-publish, primarily for myself and a few friends."
The popularity of his subject matter was not to be underestimated. Word spread, and he was asked to attend numerous speaking engagements, including more than one at a very prestigious Park Avenue organization in Manhattan.
It was at one of his presentations on Sirius XM when he found out that he, in fact, was the only person on the planet to have ever documented Studio 54's playlists. While Sirius had "Studio 54 DJs" on the payroll, those DJs were playing blind ¬– they had no idea exactly what music Studio played.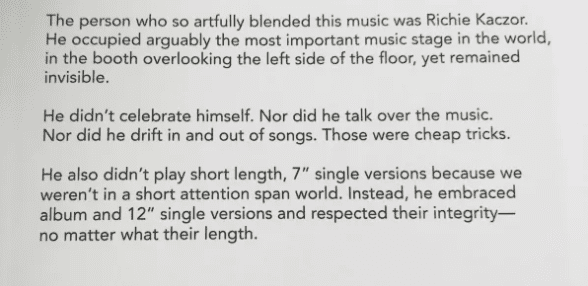 One book, titled "54 Nights," led to a second book, "54 Giants," to ensure that the legacy of Studio 54 music stayed true.
The pinnacle of his books' success, he feels, is when Studio co-founder Ian Schrager signed copies of his books. "Great book," were the words that Bob will never forget.
While those words still ringing in his ears, he admits that there are some people who won't feel like it's so great. He used initials instead of following character development methods, as he didn't want anyone's privacy invaded. He stuck more to a tangible, logical timeline of Studio events, not the sort of overarching narrative that many editors and readers prefer. He has his reasons, though. He wants to be crystal clear that the music featured in his books is the actual music played at Studio … 54 songs and medleys not ranked in any particular order, in an arranged 8.5 hour playlist.
It is that important to him.
Only 54 copies have been made. It is now considered to be a collector's item.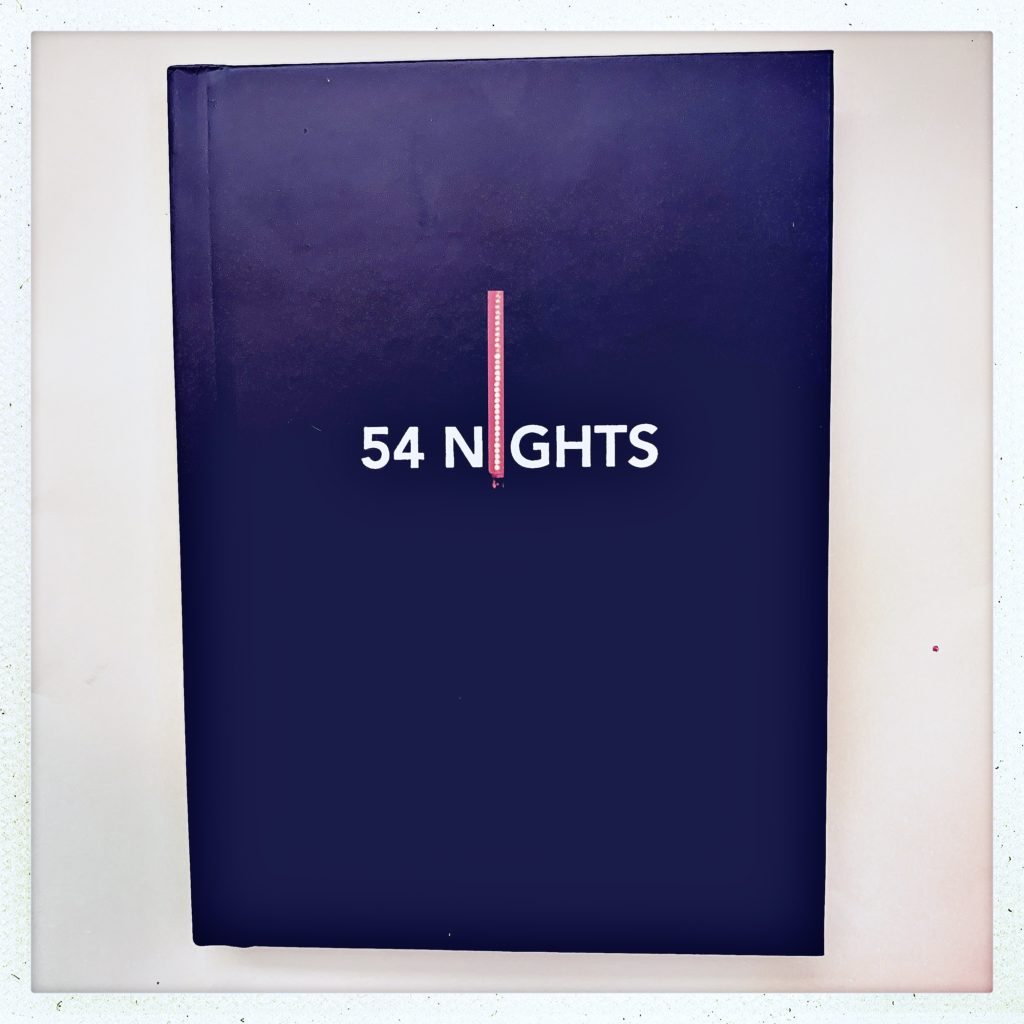 At one party of very well-to-do, matronly folk in New York City, he hesitated before asking the question, "Who here has been to Studio?" He was expecting a few hands, if any. He was shocked to see almost every hand raised in a crowd of people he never expected would have such life experiences.
But, for many people, that is how they perceive Bob as well.
"Having come from a buttoned-down family mentality where a lack of achievement is not tolerated, Studio meant a complete feeling of freedom … it liberated everyone when they walked in the door," Bob said. "I have never seen a brand with the influence and audacity that Studio 54 has."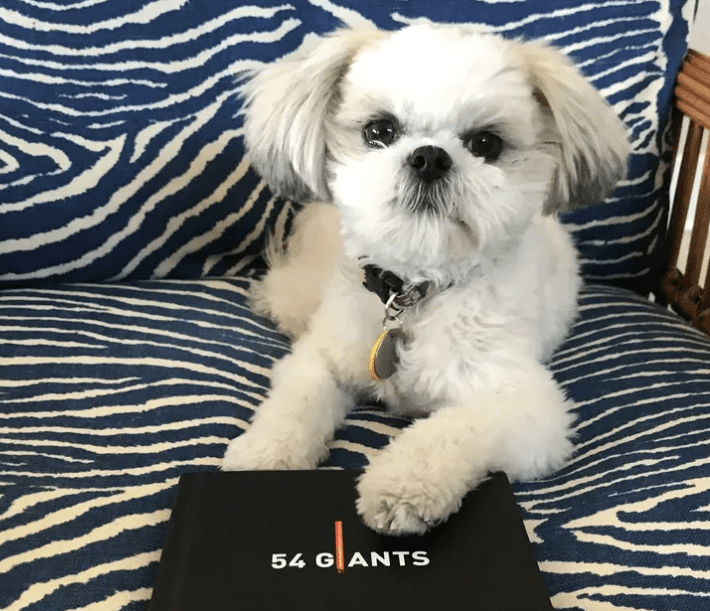 ---