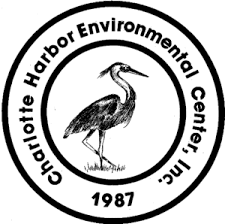 Charlotte Harbor Environmental Center has partnered with Captiva Cruises and the Florida Park Service to provide educational programs at Don Pedro Island State Park which is accessible only by boat. Programs will vary but may include guided walks on plants, shelling, turtles, and shore birds. The programs begin at the pavilion at 9:30 a.m. and are free but Captiva Cruises charge a small fee for their boat service to the island. The boat leaves Cape Haze Marina at 9 a.m. and returns visitors to the mainland by noon. Reservations are required, call (239) 472-5300.
The following dates are scheduled for February:
Tuesday Feb. 2: Guided plant walk
Tuesday Feb. 16: Guided nature walk
Additional programs will be conducted at Don Pedro Island State Park monthly on the first and the third Tuesday of each month.
Go to checflorida.org or call (941) 475-0769 for additional information. Call Captiva Cruises at (239) 472-5300 to reserve space on the boat to Don Pedro Island State Park.