This story is the first in a series devoted to fathers, and their importance in our lives. Highlighted will be some of the more common activities many of us remember when we think of our dads.
BY TONYA BRAMLAGE – There was a time, and it seems more and more like an ancient time, when hunting and fishing was practiced by a majority of the population. Every family seemed to have a fishing rod sitting in the closet or garage, and rural families probably had a rifle somewhere in the house (or perhaps behind the seat of their pickup). It was also a time when virtually every newspaper had an "outdoors" writer who supplied weekly and sometimes even daily updates on all of the local results. Local fishermen these days have personal communities of people, male and female, professionals and beginners, that they enjoy meeting up to fish with. "Tonight, is our last date night before our parents head back up North again," shared one local Boca Grande couple as they met each other at the pier after work and headed out together to fish at the North end of the Island at sunset.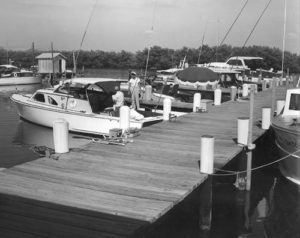 A perfect opportunity to hang out and collectively participate in the sport, is precisely what pier fishing offers anglers from every walk of life. "I taught my 7-year-old brother how to fish this past year because there is a 18 year age gap between us and fishing the pier is a good way to enjoy spending time together while pursuing a common interest," sarcastically joked the bearded elder brother as he offered his assistance with his younger brother's fish hook removal. Pier fishing requires the same methods as those used when fishing from an anchored boat. Medium weight spinning rods are usually sufficient when fishing from a pier, but heavy-duty bait casting rods may be used or required if fishing close to the pier or when using trolling fishing techniques. "I fish the pier for the fight and element of surprise," confessed an old-time owner of a small fishing boat nearby. Most fishermen are more than willing to share their knowledge and opinions, not to mention their own firsthand accounts of fishing on the pier. Every pole on the pier has a story and every fisherman a tale they are willing to tell.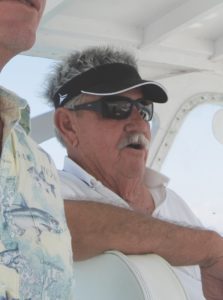 It is best to seek advice from pier operators and local anglers when it comes to preferred bait and rigging details. Sharing secrets and helpful hints with fellow anglers about the vast and varying experiences from the pier, allows fisherman to connect.
"I grew up in a home where my father suffered a debilitating illness and he could never get outdoors. As a result, I spent all my time outside and taught myself how to fish by watching and asking those around me for further instruction. Being able to bring home a catch that we could eat and share together brought me a great sense of accomplishment," recounted another local pier angler as he camped out at the pier on a picture-perfect Sunday afternoon.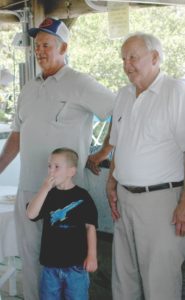 Rules and regulation signs are typically posted at the head of each pier. It is important to heed the pier postings before starting out. Many have restrictions on the number of rods per angler, shark fishing, use of cast nets or snag hooks, and alcoholic beverages. YouTube video sensation V.F.E. Vazquez Fishing Episodes (youtu.be/bVP2J9XPiHo) chronicles the adventure of the Vazquez family as they catch, clean, and cook fish that were caught by each member of their crew. Shot entirely from the pier on Gasparilla Island, this video highlights just how much can not only be caught there, but also taught there.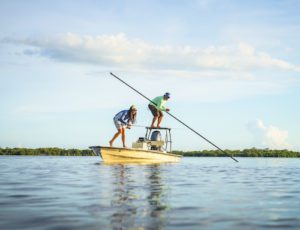 Fishermen have been known to lose a large fish once in a while or inadvertently cause a mass tangle with others nearby because of a wild running fish. Using the holders on the railing or safety ropes and chains provided on some piers helps to prevent these types of accidental situations. Simply remaining in constant contact with your fishing pole is the best way to offset any unwanted occurrences. Observing general safety measures, following the posted rules and adhering to local ordinances is a necessary practice to help protect pier anglers. Safety is a very important factor when fishing or casting from a pier. Sidearm and overhead casting can be very dangerous to anyone standing close or walking by. Using underhand casting whenever possible is frequently recommended. Leaving open tackle boxes or knives laying around where someone could trip over them or knock them into the water can be quite hazardous. Maintaining mindful awareness of all suggested safety protocols will help to ensure a successful pier fishing experience, one that can be enjoyed by all. 
Writer Anne Isabella Thackeray Richie is credited for creating the "unofficial slogan" of the sport 120 years ago. She first coined and published the phrase, "Give a man a fish and he will eat for a day. Teach a man how to fish and you feed him for a lifetime." Generations of fisherman all seem to agree that it is more beneficial in the long run to teach a person how to do something than to do that something for them. Fishing at the pier provides a unique opportunity that both empowers and encourages us to get out there and catch a bite.