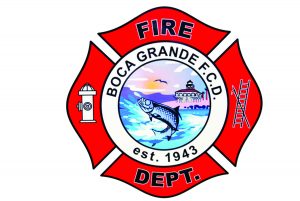 To the Editor:
The Boca Grande Fire Department would like to thank everyone that helped with our 75th Anniversary Open House. The out pouring of well wishes and response from the Community has been overwhelming. The donations of food, materials and technical assistance for the event are much appreciated. We also want to say thanks to everyone who stopped by to spend some time with us, share memories and a few stories. Special thanks go out to the following:
The Gasparilla Inn, The Boca Grande Club, Inn Bakery, Pink Elephant, Temptation Restaurant, Sisters, Loose Caboose, South Beach, Eagle Grill, Kappy's Market, Pink Pony, Fusion Restaurant, Boca Beacon,
Newlins, Hudsons, Barnichol Hardware, Barnichol Signs, Skip Perry, Watson Wu, Island TV Boca Grande, Grande Aire Services.
Fire Chief C.W. Blosser
Boca Grande