IN THE SPOTLIGHT: Firefighter Daniel Martinez
August 24, 2023
By Sheila Evans
Daniel Martinez has found himself a home at the Boca Grande Fire Department. He's only been here since June, but he envisions himself retiring from this department one day. Since he is 24, that means he will be here a long time. 
"I've lived in the area pretty much my whole life," Daniel said. "I was born in Hollywood (Florida) and moved over here when I was about five, to Rotonda West. Basically, every time I wanted to do something fun, I would come to Boca Grande. I've lived so close to the island, I was out here a lot as a kid. My prom was out here. I used to do the Turkey Hoop Shoot whenever I could. I ran the 5K out here sometimes. So the island's always been a part of my life."
He has discovered a new depth to the community since joining the fire department, though.
"I always knew it as this nice, quiet beach town," he explained. "But this department is very community-centric, which I really like. They're not just kind of tucked away, they are very involved. This department is very big on learning all the maps and certain hazard locations, so I've really learned a lot more about the island."
He admitted he used to know just where the "important" places were, such as the Pink Pony for ice cream and, of course, the beach. Now that he's gotten to know many more people, he realizes how little he knew.
"Although I thought I knew all about the island, I've learned a lot more since I have been here at the fire department," he said.
Daniel attended Lemon Bay High School, where he played basketball and ran track, sports he still enjoys. Kayaking is also a favorite. He often brings his kayak to the station, so after his shift he can enjoy the water up close and catch a fish or two.
It was while he was in high school that Daniel first got interested in public service. In his senior year he already had accumulated enough basic course credits, so his choice was to take six physical education classes or go to tech school. He decided to spend his time wisely: He went to tech school and became an emergency medical technician.
At first he saw this as a good way to start college, not to mention it could be a good career. He was hoping to one day find work that did not really seem like a job, but an enjoyable way to spend his life, as well as to make a living.
"During my (EMT) ride times, when I actually got to be in the field, I realized I had never met a group of people who liked their job more than firefighters and paramedics did," he said. It helped him to make up his mind on the path he was to follow. He went to paramedic school, then to fire school and was done by the time he was 19. He went on to work in the emergency room at Bayfront Hospital in Port Charlotte (now Shorepoint), and also was a tech in Sarasota.
"My first fire department was in Venice, where I worked for about a year. Then I went to Longboat Key, which is very similar to here, but with high-rises. I felt I got good experience from all that," he said.
When a spot opened up in Boca Grande, he felt it was meant for him.
"This place only hires like once a decade, it seems. All those people who have been here for so long are finally at that age where they can retire … and that says something in itself. I figured it would be a perfect time to come back and work in the area," he said.
He was impressed with the retirement program, which is separate from the state retirement system but offers a great benefit. Starting so young in the retirement program gains him more by the time he retires, so this seemed an ideal time to make his move.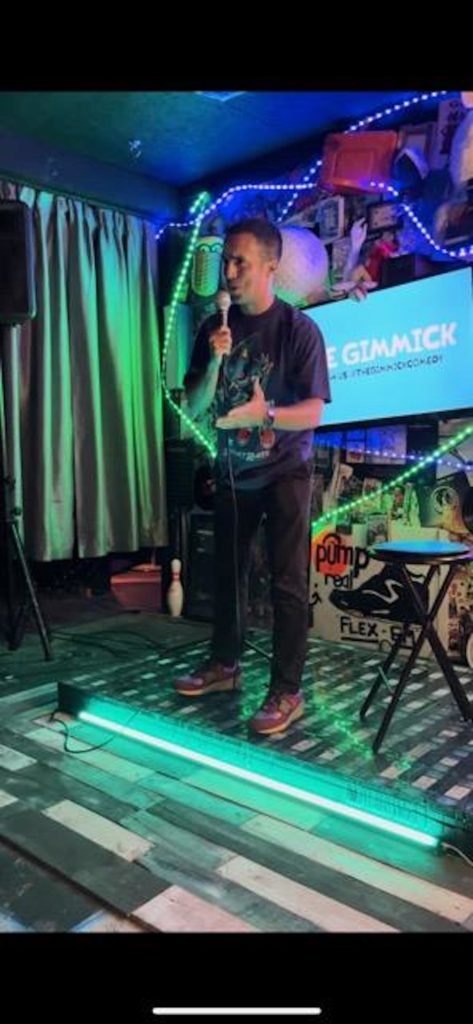 "I felt everything kind of worked out for me to be here," he said. "This is the best job that I can think of! Here they have really nice equipment, you get to train a lot and have a good work-life balance."
The scheduling system in the Boca Grande Fire Department – on for 24 hours, off for 48 hours – is what supports this "work-life balance" that he speaks of. That is important for Daniel, because he has quite a bit going on outside the fire department.
College is one of his outside interests. He's still chipping away at his associate's degree, which he will complete this year, in general studies. He plans to go on for a full degree in finance, business or public administration.
"I just want to learn everything I can and be able to translate that to other people, and build myself in the department," he said.
When he's not studying for college or kayaking in his off time, he is also gaining a following for his stand-up comedy act. He can be seen at comedy clubs throughout the area, often at McCurdy's Comedy Theatre in Sarasota, but at other venues, as well. He has played in Tampa-St. Petersburg and had one gig at Vasani's in Port Charlotte.
"I've always liked comedy, ever since I was a kid. I listened to it like other people listen to music," he said.
He has an Instagram site and a YouTube presence if you're interested in seeing him perform. They are both called Daniel Martinez Comedy. He's been doing it professionally for about a year, but people have been telling him he was a funny guy ever since he was a child.
He didn't start performing professionally until he worked at the Longboat Key department. and took someone up on a dare.
"I guess I was soft-spoken or seemed awkward when I talked to my patients, so they said I had to go and do something in front of somebody, like karaoke or a speech," he recalled. "I said I was not going to do that, so I decided to try to do stand-up, and it turned out to be a good thing. I was sweating the first time, but after that, it's been fun."
Does he use fire-related jokes? Indeed.
"That's, like, half of my set," he admitted. "You get funny calls and you talk about the guys. There's a wealth of material."
But his repertoire does not stop there. He scours the news and other sources to find a funny twist to what others may not see the same way he does.
He also finds that performing his comedy has helped him develop skills he can use in his firefighter career – in giving presentations, feeling comfortable around strangers and holding his own in conversations. He can lighten up a mood, for sure.
He notes that when you bomb in front of a paying audience, it is deadly, but you move on. The next audience may think you are hilarious. He knows that everyone "bombs" at some point.
"I think those Longboat Fire people did accomplish whatever they were trying to accomplish," he said. "It makes things easier when you try to look for the funny things in the news or in everyday life. It gives you a better outlook, if you're always searching for the funny aspects of things. You gotta love comedy."
Daniel said it would take an offer from Netflix or HBO to quit his fire department job, but he's not holding his breath.
"That would be wild," he said. "But I'm not banking on it. I am happy to be here and happy to have a career that let's me have hobbies and go to college."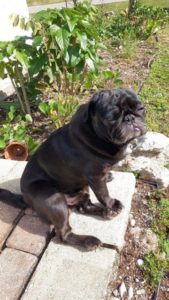 Since coming back to the Boca Grande area, Daniel has returned to his family home in Rotonda West, living with his mother, Shawn, and father, Daniel. His mother is an art teacher at Peace River Elementary, and his father works for a window manufacturing company in Venice. His brother, Matthew, is a student at University of Florida in Gainesville. Daniel also has a four-legged companion, a pug named Percy, called "a cute little dog" by Daniel.
Aside from everything else Daniel does outside of being a firefighter, he also has a side hustle selling shoes online. He's been doing that since high school and counts it as his first job.
"I have about 50-something pairs of shoes," he laughed. "I buy and sell. Some of them I've sold for $1,200 or $1,300. The sneaker market is crazy! It's calming down now; the hype's not really there now, but it's like here and there. In high school, though, I was buying and reselling them a lot."
"I'm waiting for the interest rates to drop or something to give there," he said, referring to his eventually living on is own. "I'm not in a rush, really."
Traveling is something Daniel would like to do more of. He took a vacation before starting work at the fire department, to Yellowstone National Park. "That was awesome!" he said. "It was probably the most beautiful place I've ever been to."
He obtained his first passport in 2020, with plans to attend the Olympic Games in Japan. Of course, travel restrictions due to COVID-19 axed those plans, so Daniel is still waiting to have his passport stamped. Eventually, he does want to travel to Japan, as well as Egypt and parts of Europe. He is interested in major historical areas, he said. When any of those trips actually take place, they are sure to be followed by new material for his stand-up act and, knowing Daniel, possibly a whole new course of study.
---