Gone too soon: 'Miss Heidi' Cahill
October 26, 2023
By Staff Report
There are few people in this world who made as much of a positive impact on so many people as did Heidi Cahill, who passed away last week at the age of 49. 
After years of tending island little ones at the Boca Grande Childcare Center – 2009 to 2016 – Heidi moved on from that career but never stopped spreading the love and light of simply just being who she was. With her infectious smile, laugh and dancing Irish eyes, the word of Heidi's passing at her home on October 21 spread quickly around the Englewood area. 
If she didn't know in life how much she meant to so many people, surely she is looking down now to see it.
The fact that her memorial will be on Halloween is something that she would have found highly appropriate. It will be held on Tuesday, Oct. 31 from 3:30 to 8 p.m. at Kays, Ponger & Uselton Funeral Home, 1935 South Tamiami Trail, Venice, 34293. You can leave a mesage for her family at lemonbayfh.com.
There will also be a benefit for Heidi's family at the End Zone in Englewood (SR 776) on Saturday, Oct. 28 from noon to 9 p.m.
In the words of Miss Heidi … Be Safe. Be Smart. Be Kind. Stay Positive. Stay Well.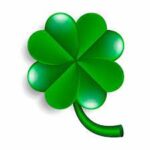 ---