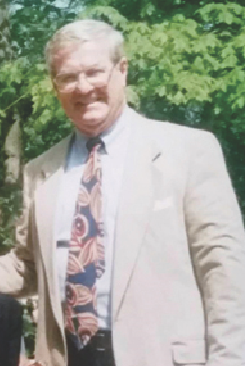 Jack Wurtz, age 83, of Boca Grande, formerly of Greenwich, Connecticut, passed away in the company of his family on July 2, 2016.
He was born on October 29, 1932 and is survived by his wife, Jean, his sister Jane, his three children, and four grandchildren: Scott, Gregory, Heather, and Jennifer.
Jack was born in Ohio and graduated from the Ohio State University. He served in the Army as a medic, stationed in Europe during the Korean War. He was founder and president of several successful manufacturing companies, including Plaza Industries and Stamford Machine and Tool, and a supporter of many local charities.
He was a former commodore of the Trestle Cove Yacht Club. Jack loved fishing and boating, passions he shared with friends and family on Boca Grande and Cape Cod for many years.
He and his wife Jean, with whom he shared a long and loving relationship, began coming to Boca Grande 40 years ago. Jack was thoughtful, knowledgeable, and humble and made many great friends on the island.
To this day his friends are eager to recount fishing stories and unforgettable trips on his sportfishing boats.
Everything was always more fun with Jack. His love for fishing is carried on by his grandchildren. Jack will be remembered for his knowledge of boats and his pragmatic wisdom, but most of all for his persistent and willing attitude, kind heart and desire to make every day worthwhile and interesting.
He will be dearly missed by all. In lieu of flowers, memorial donations can be made to the Brigham and Women's Hospital in support of the Heart and Vascular Center Innovation Fund: 116 Huntington Ave, 3rd Floor, Boston, MA 02116.