Capt. Charlie Coleman and team aboard "Pass Time" take first in World's Richest with 12 releases, Coleman wins Jay Joiner Belt Buckle
May 18, 2023
By Marcy Shortuse
The results of the World's Richest Tarpon Tournament are in, with Capt. Charlie Coleman and his team on "Pass Time" taking first place in the two-day competition with 12 fish released. They took home a $22,000 check. Second place went to "Spooked Again" with Capt. Steve Ahlers and his team with 11 releases. They won $14,700.
First fish on the first day was released by the "Sabalo" team with Capt. Chad Bombenger, while Capt. Matt Coleman's team on "Redemption Song" got the last release.
First fish of the second day for a $9,187.50 prize went to Capt. Wayne Joiner's team on "Hey, Moma!" and last fish of the second day released for the same amount went to Capt. Nelson Italiano's team on "Little Spook."
It was announced that Charlie also won the Jay Joiner Belt Buckle for 2023.
There were 21 boats in this year's World's Richest.
Go to the Boca Beacon Facebook page for more coverage.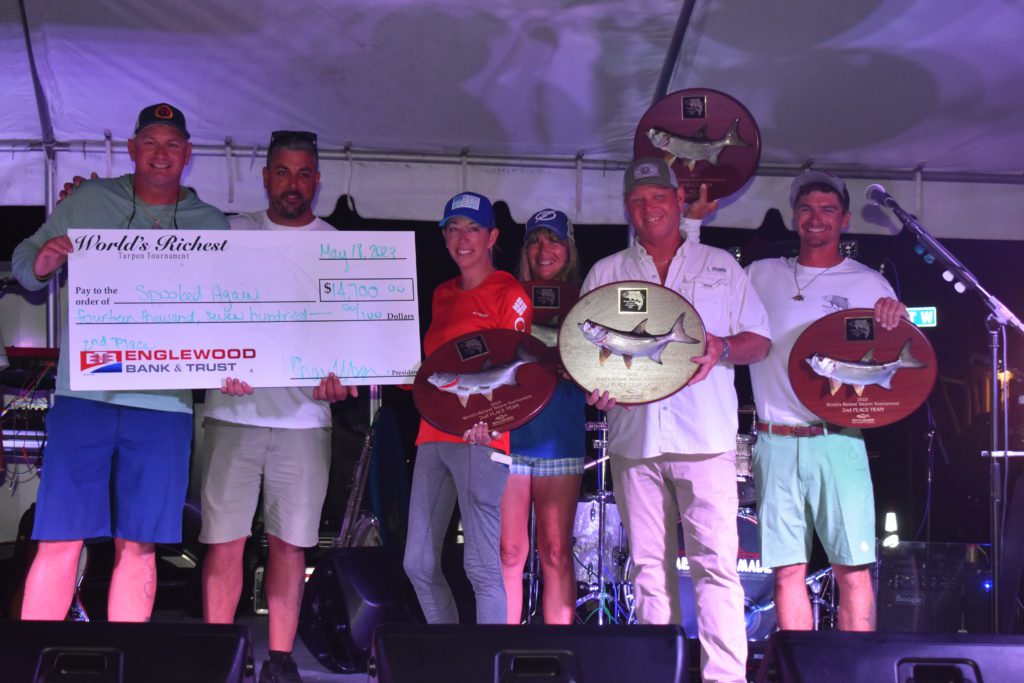 ---