BGHPB to discuss Journey's End, St. Andrew's memorial garden
February 3, 2022
By Staff Report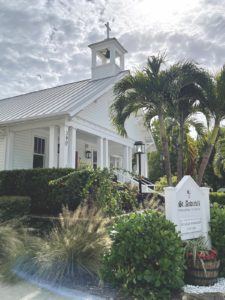 The Boca Grande Historic Preservation Board will hold their regular monthly meeting on Wednesday, Feb. 9 at 10 a.m. in the Boca Grande Community Center Auditorium. The items on the agenda include a project at St. Andrew's Episcopal Church and one at Journey's End, the historic home at the end of 18th Street.
The proposal at the Episcopal Church includes the renovation of the memorial garden. Plans are to replace the wooden and plastic fencing with concrete with a painted stucco finish.
The Journey's end proposal includes a change in status from non-contributing to contributing.
Visit leegov.com/dcd/events/event?e=7921E7925E1802.1.1395
for more information.
---