OBITUARY: George 'Skip' Perry
January 24, 2020
By Marcy Shortuse
George "Skip" Perry was one in a million, the kindred spirit of kind souls, and he can never be replaced in the lives of his friends, his family, and this island. He passed away in a Sarasota hospital on the evening of January 20, 2020, just after 9 p.m. with his family by his side.

He was preceded in death by his parents, Capt. John (U.S. Army) Perry and Mary Starr Martin; and his wife, Victoria Kittredge.

Survivors include his daughter, Shana, her wife, Brittney Love and their son, Wilder, of Connecticut, Massachusetts, Vermont, Boca Grande and all places in between; and his son, Scott, his wife, Marjorie and their daughter, Marie of North Carolina.

While many people have been playfully called "the mayor of Boca Grande," if that position were real he would have been perfect for the job. After all, this is a man who crashed his car while driving five miles per hour, rounding a corner … and flipped it.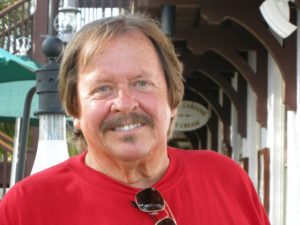 This is a man who, along with some other buddies from the organization Vietnam Vets Against the War, broke into the office of the Lt. Governor of Connecticut with intent to kidnap him (too bad he wasn't in his office at the time).

This is a man whose T-shirt collection was floor to ceiling in his closet, but he only wore three … and they had holes in them and were stained. If you were to ask him why he walked around in those clothes, hair as crazy as a baby bird's topknot, he would say, "I like to go into Hudson's and have people think I'm somebody's gardner."

He may have passed away on January 20, 2020, but the day his death began was April 8, 2019 when the love of his life floated away from him in a hospital room. After the death of his soulmate, Tori Kittredge, he thanked the community for their support and signed off as "Victoria Anne Kittredge's insignificant other, Skip."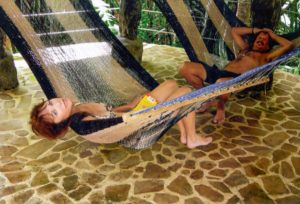 It should have read "Victoria Anne Kittredge's magnificent other, Skip."

Because he was. He was the best friend, the sweetest man, the most thoughtful and the most self-deprecating person you could ever meet.

For as fiery and leading lady-esque as Tori was, Skip was her behind-the-scenes counterpart who kept it all going. We knew he couldn't last long without her, but it didn't make his passing any easier. When you're talking about a person as dear as Skip Perry, a bit of selfishness is allowed. He should have been ours a little bit longer … just a little.

He still loved going to chat it up at Hudson's Grocery in his flaming golf cart. He still loved hanging out with his good friend, Watson Wu, usually watching Watson eat up enough lunch for three people. He still loved puttering around his property, just being a hermit and listening to the birds sing and the breeze blow in the banyan trees.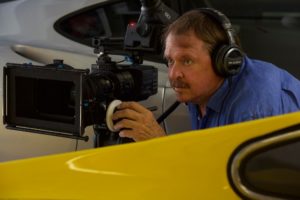 But the light was gone from his blue eyes, and his will to be apart from his queen was waning. No matter what his official cause of death may have been, we all know it was from a broken heart.

Skip was born on July 30, 1944 in Fort Benning, Ga. and was an only child. The family moved around but settled in Boone, North Carolina, where he grew up. They eventually moved to Westport, Conn. when he was a bit older. He graduated from Peachum Academy in Vermont and studied business at Curry College, and also studied at Norwalk Community College, where he met Elaine Basil. They were married on Valentine's Day in 1970 in Stamford, Conn. at the Archangel's Greek Orthodox Church. They lived for a time in Boston, until their children were born.

Their daughter, Shana, was born in 1975 and Scott, their son, was born in 1977. The family then lived in Westport.

His photographic career started in earnest at 3:32 p.m. on April 3, 1969 aboard the USS Boston, approximately three miles off the coast of the Republic of South Vietnam. There he was known as Petty Ofc. Third Class Perry, who had joined the Navy in 1969. At that moment he was appointed the ship's photographer and issued a camera. He served until 1971.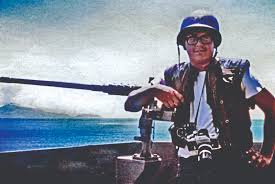 Since that day in 1969, Skip put more than 50,000 images in his library, and spent years of his life always in pursuit of the right light and perfect image.

When he left the Army he worked for Educational Directions, Inc. from 1972 to 1975, producing educational filmstrips and working as a photographer. He helped to found Picture House Associates in 1975, where he worked until 1984 as an industrial, advertising and editorial photographer. In 1984 he went off on his own and became known as Thief of Soul Photography.

He photographed some of the greatest political leaders and entertainers of our time, including Jim Morrison, Emery air-to-air shots of the famed Clay Lacy, boxers such as Marvelous Marvin Hagler, race car driver Mario Andretti and NASCAR drivers such as Dale Earnhardt. Depending on your age, you might have seen some of his advertising work as well, such as Pepsi Cola, General Electric, General Mills, Red Man chewing tobacco and Wagner Tools.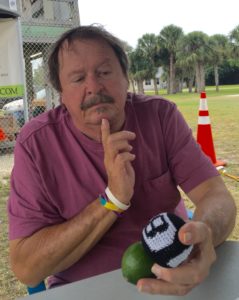 He met Tori in 1984 and immediately fell in love. She worked for Renault racing and barely knew who he was, but one day by happenstance they ended up in the same bar while attending the Miami Grand Prix. He found out she lived in the same town he did, and called her a few days later to see if she would go out for a drink. That night he found out she even lived on the same street as he did.

Fate is so funny sometimes. And perfect.

They were married just a few short months after they met, and were together for 35 years. At first they lived in Westport with Shana and Scott, but eventually started splitting their time between Westport and Boca Grande, where Tori's father owned a home on Banyan Street. As a matter of fact, they had spent time there prior to being married, and it was on the Banyan Street seawall where Tori told Skip that she loved him.

In 1985 they came to Boca Grande full-time and wore this island like a second skin. Everyone loved the couple with the movie star charisma and beautiful karma, and they spent many happy times getting drunk at The Temp with Snake, Paula, Lynda, Guppy, Smitty, Joy, Jimbo, Bryan and Dumplin'. They had a three-wheeled bicycle they would both ride around town on their wild nights, and quite often the next morning they would have to search for it for hours.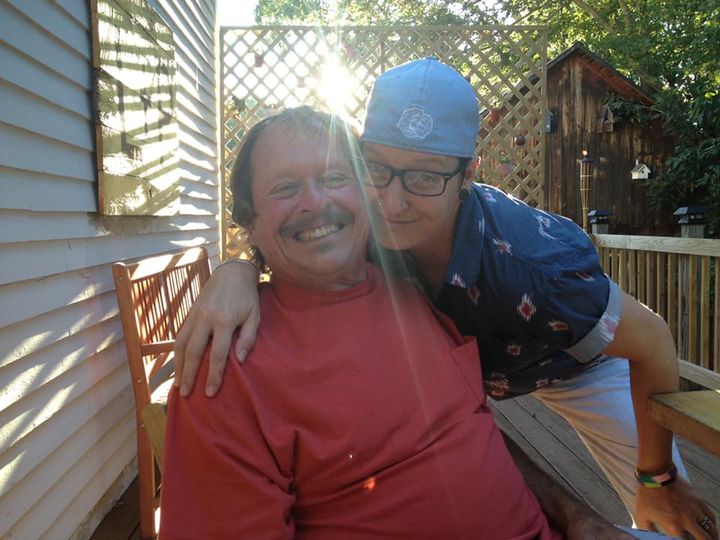 The couple enjoyed going to The Gasparilla Inn & Club from time to time, and even up until the end of the line for Skip, he could occasionally be found eating lunch at the Beach Club with Watson, shoving breadsticks in his mouth to look like a walrus.

Skip and Tori eventually bought the house next door to Tori's family home, at the corner of Banyan and Park Ave., and the original house became Skip's man cave. It wasn't because the two didn't get along, it was more because Tori was a collector of oddities and curiosities, and that collection became vast. So Skip had his little orderly beach cottage decorated with "Florida Kitsch," and Tori had her Gothic mansion filled with skulls, bones, feathers and shoes. They would meet in the middle quite often, sometimes at the Tiki Bar (where everyone who was anyone on the island had hung out before), and Tori would trek over almost every morning to cuddle and watch TV with Skip … unless she was fighting with opossums or was exhausted from a night of crafting one of her morose, exquisite creations.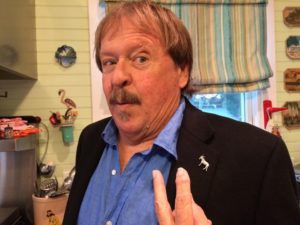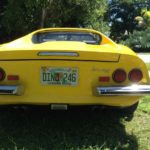 Skip and Tori both loved cars, and while they had their more conservative Beemer crossover and turquoise Jaguar in the outside garages, they had their Ferraris in the real garage around the alley, where Skip and Watson kept their offices. Eventually, after Tori had passed, Skip bought himself something he had wanted for a very long time … a 2020 Toyota Supra. He never really got to enjoy that car (he drove it twice, to be exact), and surely one of the first things Tori did when she saw him again was to give him a ration of crap for buying a Toyota … no matter how cool it was.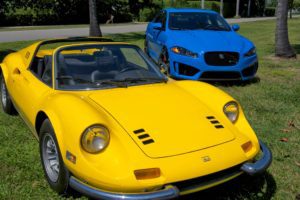 Skip's daily support system was made up of people he truly loved and called his friends. Everyone at the Health Clinic, all of the firefighters at the Fire Department (especially Mikey), everyone at Hudson's Grocery who shared daily laughs with him, and all of the cancer specialists at Moffatt who kept him going for a little while longer.

Ironically, even though he had so many friends, he was truly a hermit in his later years. But he loved his friend Watson – his Republican counterpart he called "Watty Woo" and whom he shared life, adventures and office space with. He loved writing controversial letters to the editor in the Boca Beacon, and threatening to send those who disagreed with him a "baggah vipahs." He was a very political person, one of the true old-school Democrats, but on this island he was surrounded by a sea of conservatives … most of whom were also his friends. While it was because of Tori that he came to the island, he said the people who reside here are the reason he stayed. It was rare for him to lose a friend: The ones he collected over the years almost always stayed his friend. He was a lover of life, and our island, and the way it used to be.

Skip named his business after an encounter with a Navajo friend he never forgot, who asked him if he was the Thief of Souls. The man told him that his grandmother believed if she had her picture taken she would lose her spirit.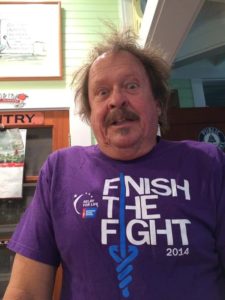 That's coincidental, because with Skip's passing, all of us who knew him have lost a piece of our souls.

We will never forget the beautiful story of "The Queen of Banyan Street" and "The Thief of Soul," and their reign here on earth.

If Skip could have chosen his final words to be remembered by, he might have used ones he has said before …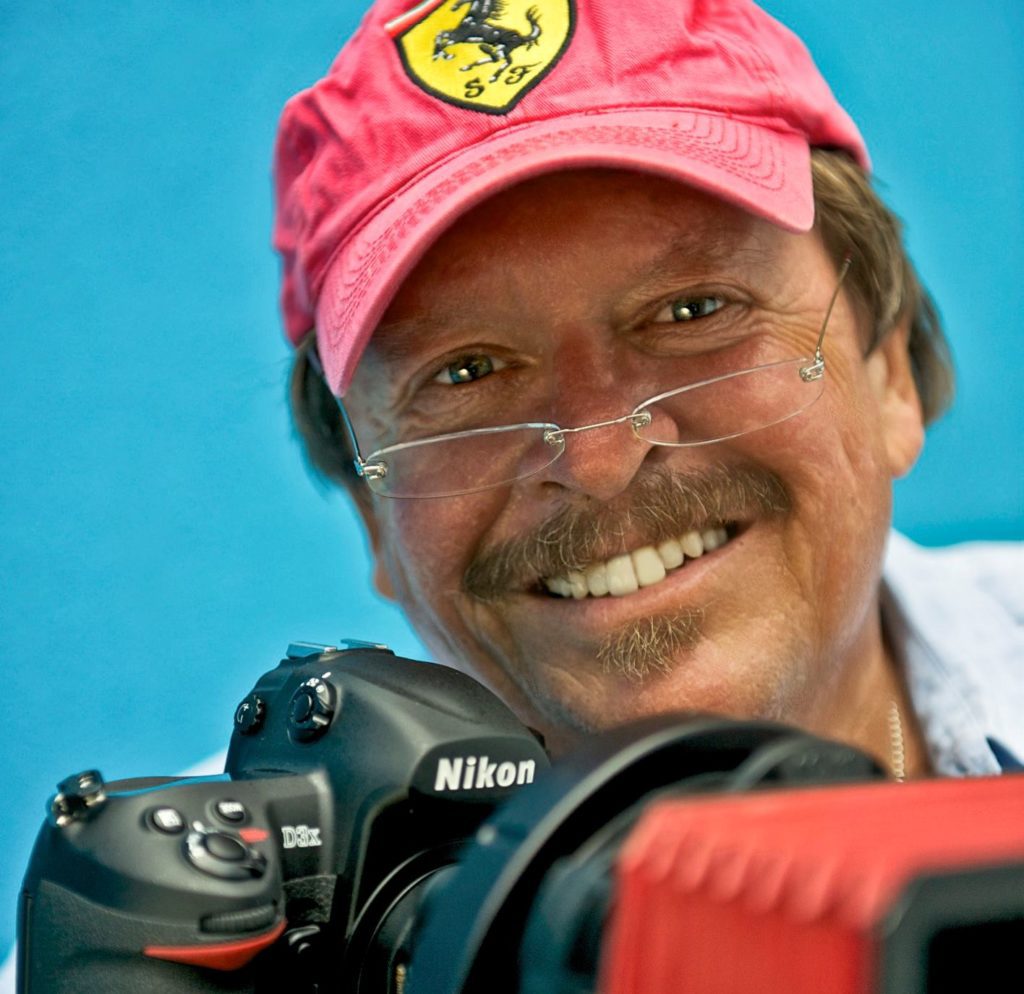 ---