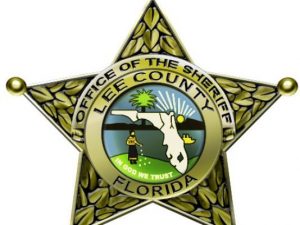 ■ BY MARCY SHORTUSE
Effective next Monday, March 26 The Island School will have their own school resource officer (SRO), provided by the Lee County Sheriff's Office.
SROs are going to be stationed at every school in Lee County and eventually throughout Florida, no matter how big or small the school, in accordance with Senate Bill 7026.
Through the Bill, also known as the "Marjory Stoneman Douglas High School Public Safety Act," $400 million has been appropriated to fund the program.
LCSO's Col. Eric Smith has been working with Undersheriff Carmine Marceno on Lee County's program since the bill went into effect, and he said that The Island School's SROs will be deputies who live in Charlotte County, and who also travel to other districts for work. They will be here through the end of the school year, and when school starts next fall we may very well have our own permanent SRO.
After Marceno and Smith's recent visit to the island, and in speaking with residents and several Boca Grande organizations, they realized the importance the community places on school safety.
"We are dedicated to ensuring the safety of your children, the children of Boca Grande," Marceno said. "We are going to make it as safe as we can possibly make it."