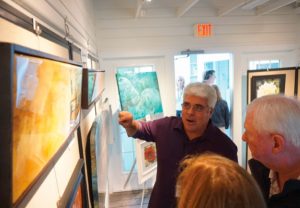 To the Editor:
Each organization on Boca Grande is fortunate to have local businesses that believe in the non-profit community here. The Boca Grande Art Center is part of that community. Without the wonderful support of these businesses, we would not be able to offer the classes, lectures, exhibits and shows that we do each year.
The Fall Show was sponsored this year by Sotheby's Gulf to Bay, and we couldn't be more appreciative. From the committee, staff and all the exhibiting artists, please accept our thanks.
Your support is vital and most appreciated.
Larry Anderson, Deborah Dawn Cooper, Nancy Bass and Carol Hall
Fall Art Show Coordinators
Boca Grande Art Center