Learn about peeling rocks like fruit and more at ZimSculpt
March 3, 2022
By T Michele Walker
Zimbabwe is the only African country with vast amounts of carvable stone. In fact, the stone found there is of such great importance to the people of Zimbabwe, that the word "Shona" is derived from a word in their native language literally meaning "house of stone." This art medium has been made into a world renowned traveling exhibition of these modern Zimbabwean Shona stone sculptures and, in 2022, the prestigious honor for the exhibition location has been bestowed upon the Peace River Botanical & Sculpture Gardens in Punta Gorda. Join the festivities and listen to the sound of chisels clinking against stone echoing throughout the gardens through April 18. 
The exhibit travels from Africa to North America one time per calendar year, making our local sanctuary of art and nature the only place to experience this magnificent display. Remarkable and amazing in every way, there is no technical artistic training in the art of Shona sculpture. Sculpting skills are passed down generationally through families and the large, hard stones are carved using only a hammer and chisel. No modern power tools are used.
The exquisite sculptures are famous for their striking style that is unique to the Shona tribe of South Africa. The art is carved from various types of serpentine and semi-precious stone, often weighing tons, and can be as large as seven feet articulated in stone stem from several beliefs and cultures from the everyday Shona society. These include mythology, rituals and spiritual ideology. In the words of Bernard Matemera, one of the founders of the Shona movement, "The spirits are everywhere in the air, in the rocks. A rock is like a fruit, just like an orange or a banana. You don't eat them without peeling them first. It needs to be opened to be eaten. I open the rocks. The fruit is inside." The ZimSculpt organization represents an artist collective of roughly one hundred sculptors.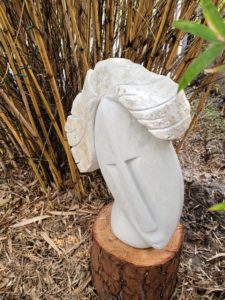 A deeply held value for fair trade, these sculptures have been ethically sourced and every artist is compensated for their talent. Over 100 sculptures will be artfully displayed throughout the gardens, and fortuitously, all the pieces on display are for purchase. Additionally, a Zimbabwean marketplace is present at the gardens during the event, where one of a kind carvings, traditional baskets, and stunning jeweled accessories are on sale. Special events occur daily throughout the duration of the ZimSculpt exhibition, including diverse theme days such as Music Monday, Tasty Tuesday, Workshop Wednesday, Thirsty Thursday, Flower Friday, Sculptural Saturday and Family Funday Sunday.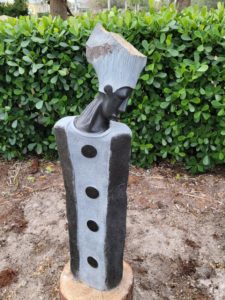 Undeniably, this is an unforgettable experience to witness and a rare opportunity to watch some of the finest contemporary stone sculptors live at work. Famous works from other first generation Shona sculptors such as Henry Munyaradzi, Sylvestor Mubayi, Josiah Manzi, Bernard Takawira, Nicholas Mukomberanwa and Bernard Matemera, are much sought after by art collectors worldwide. Be sure not to miss the grand highlight of the event, when Zimbabwean sculptors Passmore Mupindiko and Brighton Layson demonstrate their masterful artistry on select days. Tickets can be purchased through Eventbrite or in person at the gate. Admission is $18 for adults, $15 for Seniors $9 for students. Children five and under are free. For more information visit peacerivergardens.org/zimsculpt.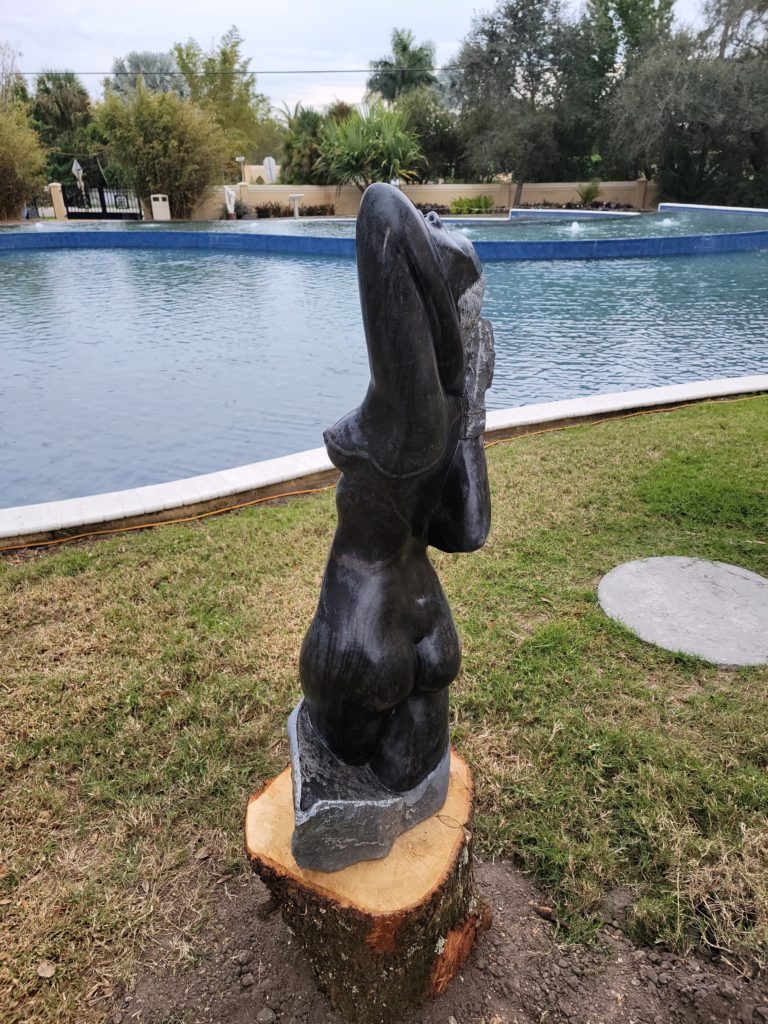 ---