Bell repair needed? Just call the BGFD
October 19, 2023
By Staff Report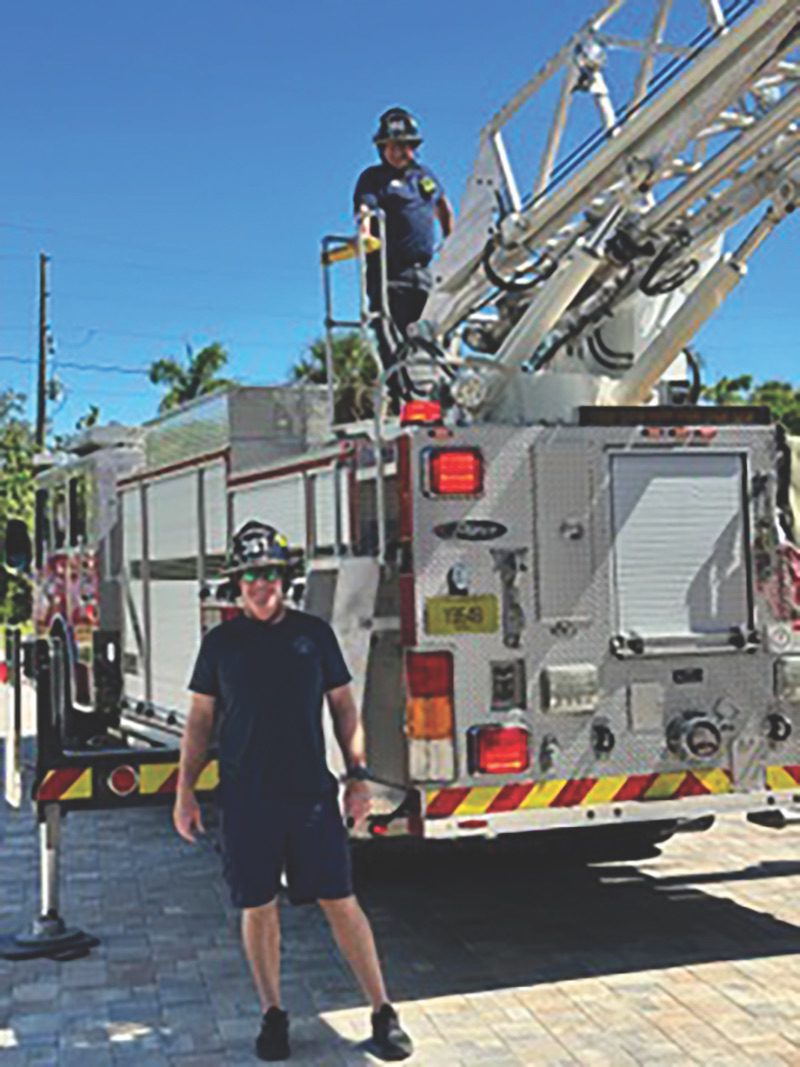 Our firefighters have been known as "jacks of all trades" for many years, as they've helped perform tasks that range from helping with the fireworks to retrieving cats from trees (yes, it really happened), giving sick and injured sea turtles stretcher rides off the beach, unlocking cars and now … helping the bells to ring again.
The bell at Our Lady of Mercy Catholic Church was out of commission the past two weekends due to the bell rope falling off the pulley system. But as of Tuesday, Oct. 17 it is ringing again, because the Fire Department repaired it.
Father Anthony Hewitt, Our Lady of Mercy Pastor, was profusely grateful to District Chief Lee Cooper, Firefighter Alex Moore and Firefighter Casey Taylor.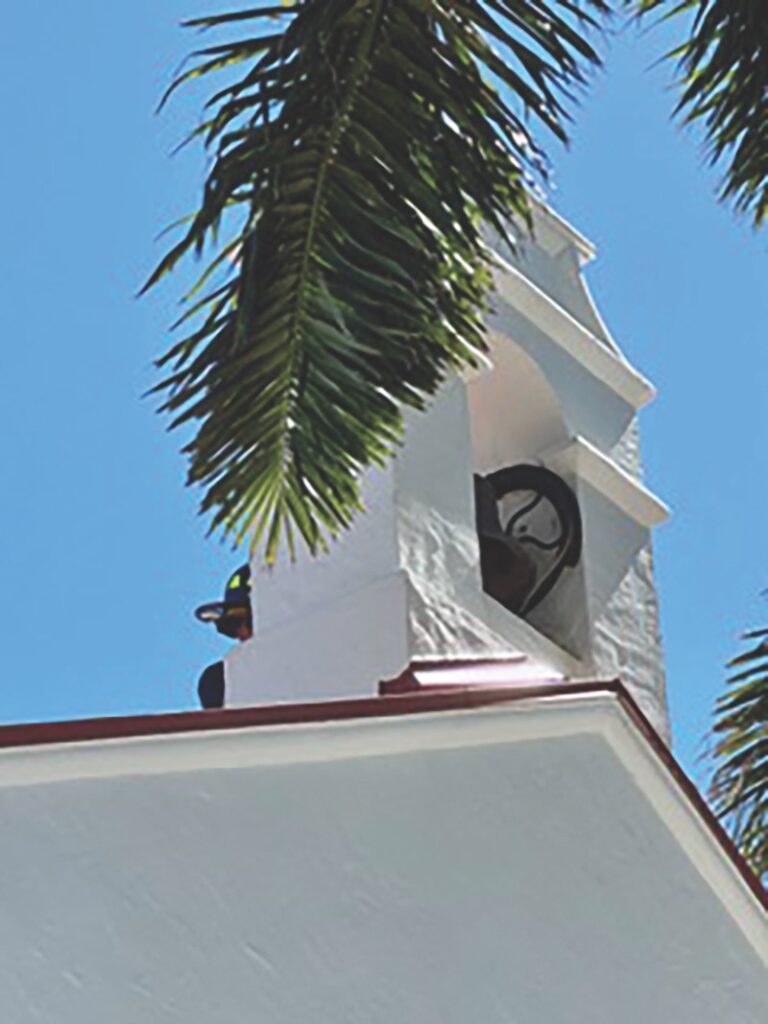 Many thanks to Richard Maxson, who supplied the photos and information. These are the stories we love to hear about our Boca Grande firefighters.
---