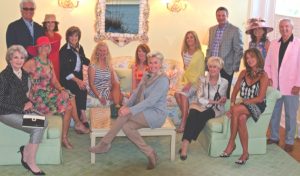 ■ STAFF REPORT
The second semi-annual Boca Grande Woman's Club Fashion Show and Luncheon will be held at The Gasparilla Inn & Club on Thursday, Feb. 22 at 11:30 a.m. The theme will be "Celebrating 70 Years of Greatness – Hats off to the Boca Grande Woman's Club!"
With local ladies serving as models, the show will feature the latest couture from our own Boca Bargains.
Tickets are available to the public at $75 for individual tickets and $150 for a sponsor's ticket.
Checks should be made out to Boca Grande Woman's Club and mailed to Diane Cook at P.O. Box 1676, Boca Grande, 33921.
Proceeds benefit the Scholarship Fund and community grants.