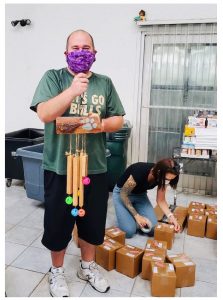 SUBMITTED BY THE SUNCOAST HUMANE SOCIETY- During worrisome and unknown times, Suncoast Humane Society had to make many quick decisions. On April 1st, an urgent plea was made to our community to help foster dogs, cats and rabbits by providing safe, loving homes before the statewide Stay-at-Home order went into effect. Our wond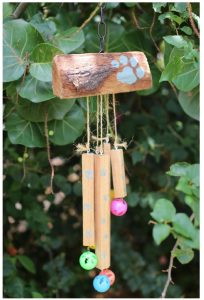 erful community showed up with arms wide open, giving their best to love and protect these fur babies. These kind people have not only fostered Suncoast Humane Society's animals, they have also fostered kindness, and much-needed hope in a time of crisis.
Suncoast Humane Society CEO, Maureen O'Nell recalls, "The weeks passed as we watched these pets flourish. We got pictures and videos, and laughed and cried when we saw animals who had struggled in the shelter blossom. How could we possibly express our gratitude for what they had done?"
In an effort to express that gratitude, a small team of Suncoast Humane Soc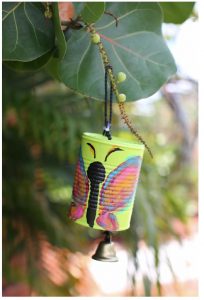 iety's staff members and volunteers made and packaged over one hundred wind chimes. These chimes all include a bell and a paw print, but all are unique in their own ways. 
The project "Fostering Hope" is a symbol of Suncoast Humane Society's appreciation and gratitude for our compassionate community. On June 13, 2020, Suncoast Huma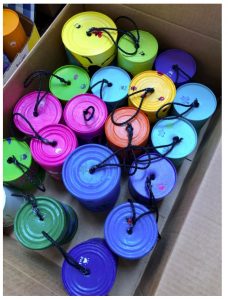 ne Society is encouraging their foster families to hang up their chimes and take a moment to reflect on what a difference they have made in these animals' lives. From 8 p.m. until sunset, these chimes will fill the night with sounds of hope, and will help tell the story of Fostering Hope. To learn more about Suncoast Humane Society visit humane.org.
Suncoast Humane Society has served animals and people as a regional humane society since 1971. Operating one of Florida's few "open admissions" animal shelters, no animal in need is ever turned away, regardless of health, temperament, breed, age or size. Reaching over 450 square miles and 11 communities, the organization's services reach Charlotte and Sarasota Counties, Boca Grande, and beyond. These programs and services are made possible solely by individual donations, wills and bequests, and limited grants from foundations. No funding is received from national or local humane groups, state or federal government. 
Suncoast Humane Society is located at 6781 San Casa Drive, Englewood FL 34224.