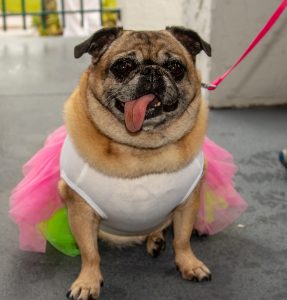 To the Editor:
The Boca Grande Woman's Club 2019 Dog Show is over, and party hats have gone into storage until 2021. But we are all left with the happy memories of excited dogs, delighted children and even a girls' basketball team.
This year's Boca Bowser was Oliver, an adorable dachshund mix who went from abandoned and homeless to the Top Island Dog, complete with golf cart. Edging out over 50 incredible and beloved dogs, Oliver was truly a champion. A very happy ending for Oliver and our dog show.
But, of course, the doggie party of the year would not have been possible without all our enthusiastic and hard-working volunteers, Lee County Parks, our Boca Beacon staff and all our wonderful participants … canine and human. And to all of you who braved the raindrops to cheer for the dogs, we thank you for helping to make this the most dog-friendly community on the planet!
We hope you enjoyed the show and will return for an even bigger party in 2021.
With a tip of the Irish hat,
The Boca Grande Woman's Club Dog Show Committee: Sally Allgyer, Mary Hoffman, Chrys Hyde, Rosemary McIntosh, Jan Myers, Leslie Wallace and Ann White