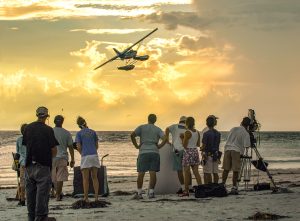 To the Editor:
I wanted to write and say how sorry I am to hear of his passing. When we were filming the film "Hoot," there was no one more helpful and valuable to our production than Mark.
I flew many times in his seaplanes, and his skillful flying can be seen throughout the film. He was a great man with a strong sense of humor and fun, that made him a joy to be around.
I will regret never getting to land a tarpon under his guidance. He has flown north way to soon and will be missed by all who had the pleasure of knowing him.
Wil Shriner
Actor, comedian, film director, screenwriter