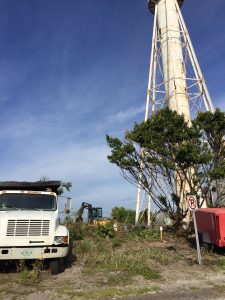 Work has already begin on the Gasparilla Island Light, a.k.a. Rear Range Light, on Gulf Boulevard. According to Sharon McKenzie, the executive director of the Barrier Island Parks Society, Inc., the fence has been put in place around the structure, and over the next few weeks they will be working on various metal parts of the light.
Painting is scheduled to begin around mid-November, so workers are trying to get the bare bones of the metal structure fixed up now.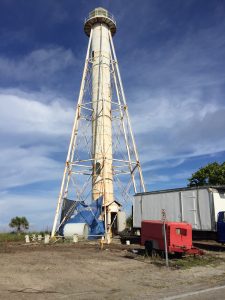 McKenzie said the full project will not be complete until January or February, depending on weather and funding. $500,000 is still needed for the project.
Photos by Marcy