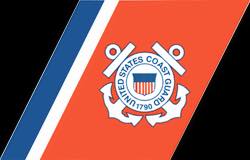 To the Editor:
The Coast Guard is seeking comments on the usefulness of the Gasparilla Light as a tool for safe navigation.
Factors to consider are whether its close proximity to the Boca Grande Lighthouse and the increased use of electronic navigation onboard recreational boaters make the Light necessary to remain a federal aid to navigation to be relied upon by recreational boaters for safe navigation.
Other factors being considered are changing the color of the light to protect turtles during nesting season and reducing the intensity of the light.
Please send any comments to:
CWO Darren Pauly, Coast Guard Sector St. Petersburg
Aids to Navigation Officer, Darren.a.pauly@uscg.mil CWO4 Darren Pauly Aids to Navigation Officer
US Coast Guard Sector St. Petersburg
Tampa
darren.a.pauly@uscg.mil