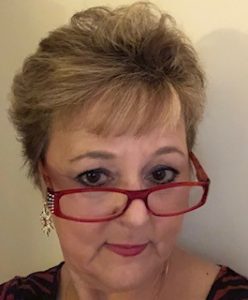 Local Nancy Jo Powers, who now goes by Jo Powers, may be recognizable to avid fans of Island TV, the program that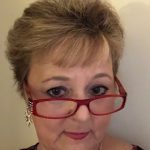 sheds light on public service announcements and provides coverage of local events. When Jo decided to reinvent herself, Boca Grande was the perfect fit.
After growing up in Dover, New Hampshire, Jo attended college for a year until she decided to take hold of her work instead. She took on six years of banking for a start but returning to work after maternity leave was not in the cards for her.
"I was missing so much time with my daughter and taking time off for doctor visits and illness. While management understood, you always got the feeling that it was wrong, that you didn't have a back-up plan when your child was sick," said Jo.
Her time in the banking industry was cut short when she decided not to work a full-time position.
"There used to be an ad on TV where a woman sang, 'I can bring home the bacon, fry it up in a pan, and never let you forget you're a man.' Well, that wasn't for me."
Jo stayed home with her daughter, Audrey, during the day. She worked nights at the grocery store when her former husband could be home.
"Later, I started working at a doctor's office with my (then) sister in law. That is where my path working in the medical field began," said Jo.
In 1990, her medical experience expanded to include many areas. From offices in primary care to chiropractor to physical therapy, Jo learned the ropes in several disciplines.
"These practices all taught me things that shaped my work focus," said Jo. "However, 2005 was a turning point for me."
Jo worked for Life Care Director Janice Howard of Rochester District Visiting Nurse Association. For her last five years there, she worked as the administrative assistant to the Life Care director.
"Life Care is private duty so it really filled in the gaps when skilled care was no longer needed, and insurance stopped coverage," said Jo.
She enjoyed working with an understanding boss in a time that was incredibly stressful to her.
By 1992, Jo fell for her husband, Tom, after meeting ten years prior in a Dunkin' Donuts she worked at as a teen.
"When I came back to this area in 2018, I had decided that I didn't want to continue in the medical field, and was going to 'reinvent' myself," said Jo. She decided to go by 'Jo Powers' as opposed to her given name. "I just needed a change, so why not change my name, too?"
In 2008, she and her husband vacationed in the area. Tom was a first-time visitor, and it wasn't until they crossed the causeway that he felt he was finally home. In May of 2010, the moved to Southwest Florida. On September 11 that same year, she tragically lost her New Hampshire house.
"I received a frantic call from my daughter in New Hampshire that our house was involved in a fire! Luckily, she and her now husband, Jordan, got out safely, but our house was a total loss."
After a great deal of time refurbishing the house, they sold it. The pair spent six years up north before retreating back to Florida. By 2018, they became year-round residents of South Gulf Cove.
"We love this area, and are especially grateful to be near Boca Grande."
Before the Coronavirus, Jo spent her time working with Margarita Michaels at the Boca Grande Resort/Palmetto Inn.
"I loved interacting with the guests, helping them make plans on the island for dinner or where to view the sunset! I believe because my history with the island is well over eight years, it is easy for me to recommend places to go and things to do!"
She hopes to return when the health concern subsides.
As the infamous anchor for Island TV, she couldn't be happier to work alongside Rick Montgomery.
"He believed in me well before I did!"
Jo stepped up to the plate and is glad to have taken the opportunity.
"I so enjoy talking to people, learning about them, their businesses and families. I even get dressed as a cheetah for the bike/golf cart parade," said Jo.
She explained that Montgomery allows her to be herself.
Jo was asked to participate in the Boca Grande Historical Society's documentary featuring COVID effects on the islanders and businesses. She relishes in the wonderful people she's met through the process.
"The people you'll see on the video make it real, honest and I am so grateful to have been involved," she said.
With her vision of reinventing herself came a push to audition for Royal Palm Players.
"I was even chosen to be in Nunsense! However, my work schedule and the rehearsal schedule did not mesh, so I had to bow out," she recalled.
Jo hopes to participate again either with the theatre group or the Spark performances.
Not only does she have a passion for singing, but Jo also has a special place in her heart for animal rescue.
"We rent a small house off island. Tom and I have signed up with one rescue for fostering," she said. "It amazed me when I went to do the piece for Tank's Legacy on Island TV how willing Blanch Vedette is to help other rescues and how she puts herself at the back of the line as far as her needs."
Behind the glitz and glamour of the stage lights and the endless amount of cute puppies, Boca Grande reminds Jo of what matters most.
"I think because of my mother, Priscilla Guppy, this island holds a special place in my heart as it was her place of respite and relaxation."
Jo lost her mother to a battle with a brain tumor in 2007.
"Being able to come down here with her and my sisters and our children in 2003 was something I wish we had done more."
Jo and her brother, Dennis Guppy, celebrated with their mother on the island for her 77th birthday.
"Mom said it was the best birthday party she ever had! Who knew that just a month later, she would be diagnosed with Stage 4 brain cancer," said Jo.
She is obliged to have spent her last birthday with her at her favorite place.
"I think my love of this island correlates to her in many ways."
After 25 years of marriage, Jo and Tom now relish in their eight grandchildren. Of her brother and two sisters, her brother, Guppy, seems to be well-known in the area for his dishes of Black Tie Catering.
"When I ask people if they know him, the usual response is 'I love Guppy.' The sense of community with the locals is a gift. I've talked to many people who grew up on the island, and while they remember a time when things were simpler, their love for the island is evident in the stories, friendships and support of each other," said Jo.
Despite her losses, Jo's license plate says it all. As Jo shared, "My license plate reads 'ITZLGD.' What that means to me is, it's all good. But beyond that, my core belief is that it IS all good, not that everything that happens to us is good, but that the greater plan that God has for us makes everything happen for the greater good."