BY DEAN LAUX – Noël Crosby grew up in Manchester, N.H., where her dad's parents owned the Greenfield Carpet Company and her mom's parents were in the grocery business. So you could say she never had to worry about having a floor under her feet and food in her tummy.
But that's not to say that she had things easy. "My parents got divorced at a time when no one got divorced," she said, and that had its effect on Noël. "I was lost. I was a horrible student, and I didn't think I was smart. I just had no self-esteem, no focus."
Her father moved to Sarasota not long after the divorce, and shortly thereafter Noël moved down with him to her grandmother's house. It was there that a tipping point in her life occurred.
"They enrolled me in an alternative high school, called 'New Directions,' and I held some part-time jobs to help make ends meet," she said. They weren't exactly your typical jobs for a high school teen. "I was a bartender at a local alehouse and a 'concourse girl' at the bowling alley," she recalled with a smile. But at New Directions she met a teacher, Judy Veale, who made a difference in her life.
"She believed in me. She showed me the person I could be, and she helped me see that I could go on to college and be successful."
So it was that Noël enrolled in Manatee Community College (now the State College of Florida), receiving an associate's degree in liberal arts. Cum laude, by the way.
And she went on … and on … and on. She went to Florida State University in Tallahassee and earned a bachelor of science degree, magna cum laude, in 1983. Three years later she had her master's degree from FSU, and in 2000 she earned her doctorate in audiology at the University of Florida.
She now owns a healthy list of publications, presentations and research projects she has participated in, including such subjects as multichannel cochlear implants and electrical audiometry in the diagnosis of acoustic neuromas.
Noël and husband Michael were married in 1991. It so happened that Michael had been her husband's best man at her first wedding, and the two were good friends for a long time before deciding to tie the knot when later they were both unattached. They have one daughter, Micah, 25, who is a teacher of digital design and creative photography at Booker High School in Sarasota.
Noël and Michael purchased their first hearing care office, Advanced Hearing Aid Systems in Englewood (now Advanced Hearing Solutions), from a local hearing instrument specialist in 2006, and Michael joined her in the office in 2013. (His official title, which he sometimes wears emblazoned in a badge on his shirt, is "Spouse of Audiologist.")
Michael serves as office manager and does marketing, community outreach and writing as the occasions arise. Hearing specialist Rob Vetter and audiology assistant Renee Giordano make up the rest of the office staff.
In 2008 Noël opened a second office in Boca Grande at the Health Clinic annex, where she offers a full range of audiology services, including screening, diagnostic testing, wax removal, tinnitus evaluation and treatment, and hearing aid ordering and fitting. She works with many hearing aid manufacturers in the U.S. and abroad.
Even as her business has grown and prospered, Noël has never forgotten her beginnings. "I've always felt a need to give something back to the community, and to help other people, just as I was helped when I felt lost," she said. "Especially, I have always wanted to do a service trip to another country, where I could truly help the needy."
So she enrolled her company, Advanced Hearing Solutions, in the Entheos Audiology Cooperative, an organization that arranges exactly those kinds of efforts abroad.
This past winter, Noël joined a group from Entheos that spent a week in Guatemala, where they provided a range of hearing services for needy but underserved people living in the mountain-and-lake region near the town of Panajachel. "We paid our own expenses for travel, food, lodging, whatever," said Noël, "and the conditions there were not ideal. We had to travel by bus, boat and standing in the back of a pickup truck to reach the remote areas where we were to set up our makeshift clinic. Lines of people would be waiting to get their ears inspected."
Wax removal was the initial effort, and many natives had wax that was impacted after years of accumulating.
"Following the wax removal, we would do a hearing screening," said Noël.
"If they passed, then their screening was complete. If they failed the screening, we would then conduct a hearing test. Based on their test results, we would then fit them with hearing aids, using custom instant molds made by some of our volunteers.
"Three different hearing aid manufacturers – Widex, ReSound and Oticon – had donated most of the hearing aids, and we were able to fit them to patients of all ages. We also used hearing aids that were donated by individuals. We fit children who had never heard before and didn't know the sound of their parents' voices. It was an emotional experience and resulted in a lot of happy tears. One patient, a male teacher, was overwhelmed with the thought that he would be able to hear his students and wife and daughters after having felt 'invisible' for years."
Noël said the entire experience of giving the gift of hearing to these grateful people "left me feeling renewed. Will I go back? You bet I will.
I plan on going on as many trips as I can. My next trip will be to Africa in June."
Closer to home, Noël is now in the process of setting up a foundation here to provide similar services for people who can't afford hearing aids. "It should be ready sometime this summer," she said. She won't be giving them a floor under their feet or food in their tummies, but the gift of hearing will be music to their ears and hers.
If you have any hearing aids that you would like to donate to a worthy cause, please contact Noël's office at (941)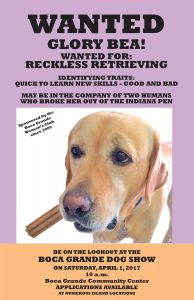 474- 8393 to learn how to do so.­­