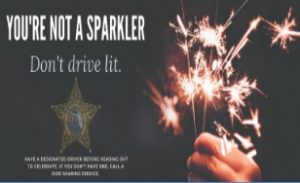 To the Editor:
Distracted and impaired driving are more prevalent this time of year. Whether you are heading to dinner or home from a celebration, please remember to drive sober. It's important to be at our best when behind the wheel.
In the month of December in Charlotte County there were 469 crashes with 12 confirmed to be alcohol related. As a community we need to continue to prevent unnecessary tragedy by preventing others from driving impaired.
Sheriff Prummell reminds motorists to always keep their eyes on the road, hands on the wheel and mind on driving. If you do plan on heading out, designate a sober driver or call a ride-share service. Before getting in the car, remember that probably okay, is not okay.
Claudette Bennett
Public Information Officer
Charlotte County Sheriff's Office