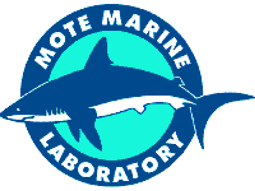 To the Editor:
This Mother's Day, treat your mom to a fun-filled day at Mote Aquarium. Come SEA all the animals, learn about the oceans they call home, and make memories that will last a lifetime.
All moms get free admission to Mote Aquarium with the purchase of their accompanied child's ticket on Mother's Day, Sunday, May 13. (Party must include one paid ticket per free ticket.) Just stop by the admissions desk with your child and declare your mom-ness!
Visit Mote's newest exhibit, "Sea Debris: Awareness through Art," to learn about plastic pollution, or visit "Otters and Their Waters" to learn about Mote's furry otter friends. Nearby, visit "Oh Baby! Life Cycles of the Seas" to learn about some of the amazing moms (and dads) in the animal kingdom, and so much more!
Mote Aquarium is open from 10 a.m. to 5 p.m. every day of the year at 1600 Ken Thompson Parkway on City Island, Sarasota. Visitor information and ticket prices are here: mote.org/visit.
This Mother's Day offer is valid on May 13 only, and it may not be combined with any other discounts or coupons.
Shelby Isaacson
Mote Marine Laboratory & Aquarium
Sarasota