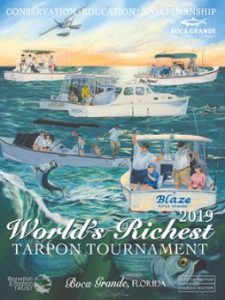 To the Editor:
I was recently given a complimentary 2019 World's Richest poster, beautifully framed by artist, Kelly Reark, and presented by Wesley Locke and the Boca Grande Chamber of Commerce, of which I greatly appreciate.
I want to truly thank Ms. Reark for her surprise gift of placing the seaplane in her poster, representing Mark.
It is another wonderful example of our caring community and one more reason I am proud of being a part of this unique place called Boca and all its one of a kind exceptional people.
Thank you.
With love on his year anniversary,
Kathy Futch
Boca Grande and Punta Gorda