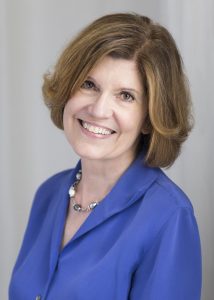 ■ MARY COOK
World War II historian Lynne Olson returns next week to talk about "Last Hope Island, Occupied Europe and the Brotherhood that Helped Turn the Tide of War."
When she spoke to the Friends of Boca Grande Community Center last year, she says she "felt right at home" and eagerly anticipates the 4:30 PM, Wednesday, December 13 event.
Speaking by phone last week, she said "I am not a fan of Florida, but," she admitted, "Boca Grande is a special place."
World War II era Britain, "Last Hope Island," was beyond 'special'.
"Last Hoope" is the moniker given Britain by Polish airmen exiled there during the German occupation. With Nazis in control of most of Europe, deposed refuge leaders and governments fled to London where they endured the blitz and, in new partnerships with continental and American allies, coordinated the victory effort.
Last Spring's standing-room- only crowd heard Olson speak about an earlier book, Those Angry Days: Roosevelt and Lindbergh, and America's Fight Over World War II, 1939-41.
She said she likes to pursue "the human angle" in writing books about history. To keep it exhilarating, she says, she looks at historical characters as "newsmakers." Her 2010 blockbuster Citizens of London, The Americans Who Stood With Britain in its Darkest, Finest Hour, a book with a large-as- life cast, is on Boca Grande bookshelves from the Bridge to the Lighthouse.
The 'human angle' surely drives the tale of Last Hope Island. Olson recreates the living Winston Churchill of course, and Franklin Delano Roosevelt. The list of personalities runs through royal folk including King Haakon of Norway, the Netherlands Queen Wilhelmina, King Leopold III of Belgium and Charlotte, Grand Duchesse of Luxembourg, to heads of state such as Poland's Ambassador Jan Masaryk and Czech president Edvard Benes.
Charles de Gaulle, self-appointed leader of the Free France Forces, comes to life as a haughty, confident leader.
As part of her 'human angle' trademark, a cast of forgotten heroes does not go undeveloped. In this book she expresses the quintessence of Resistance espionage stars of the period: for example, the Earl of Suffolk – a 1940 superhero, and code breaker Marian Rejewski of Poland. There are many female intelligence agents, notably Belgian Andree de Jongh, Mary Lindell from England who became Comtesse de Milleville, and French women Marie-Madeleine Fourcade and Jennie Rousseau.
Folded into the tale is the significance of the BBC and CBS news, as well as Allied contributions such as those of the Polish Air Force, Belgian gold reserves, Norwegian Navy, French Resistance, Czech intelligence, Dutch merchant ships and many more. Author of seven WWII histories to date, Olson says the book underway centers on a French Resistance leader featured in Last Hope Island.
To purchase tickets for Lynne Olson's talk on Wednesday, December 13 at 4:30 PM, contact the Friends of Boca Grande Community Center 941-964- 0827, friendsofbocagrande.org.
Photo credit Tamzin B. Smith