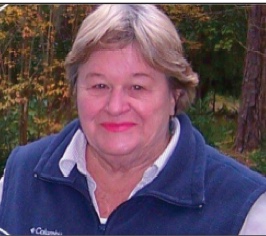 Winifred "Wini" Smart Quackenbush, a lady who has brush-stroked more of Boca Grande's true heart and soul than almost anyone else, passed peacefully at the age of 85 in Ellsworth, Maine after a long illness, surrounded by her loving family.
She graduated from Pt. Pleasant Beach High School, N.J. and attended the Philadelphia College of Art and the Art Students League of New York City.
Her paintings are in private and public collections in nearly every state and in Europe, Canada, and South America.
She generously donated much of her art work to many charities.
Wini founded Smart Studio Art Gallery in Northeast Harbor in 1967 and the Smart Studio Gallery in Boca Grande, Florida in 1982.
She helped establish and was President of Freehold Art Society of NJ and Boca Grande Art Alliance of Florida. In 1984, Wini moved to Great Cranberry Island and co founded the Great Cranberry Island Historical Society's museum.
She served as president for many years and was dedicated to preserving the island's history writing many publications. She has written several books including her autobiography called "A Long Long Way."
She painted eight historical murals depicting the Revolutionary War which are on display in NJ.
She also wrote and published a Boca Grande-related book called "Whidden's & Old Boca Grande: A man, a place and an island."
She and her husband Fredrick founded a mission in the Dominican Republic called "Real Kids in Need."
Wini was also a member of the Lighthouse United Methodist Church on the island.
She is predeceased by her parents Lewis and Belle Smart, her brother Nicholas, sister Louise, son Charles, two grandchildren Ruth and Sean.
Wini is survived by her husband Fredrick R. Quackenbush, children Deborah Martinez, Diane Polky, John Diehl, and Gail Cleveland-Waite, 11 grandchildren, and 14 great grandchildren.
She was a member of the Lighthouse United Methodist Church of Boca Grande and an associate member of the Cranberry Island Community Church.
A memorial service is planned at Southwest Harbor Congregational Church, 29 High Road. Wednesday, Sept.  20 at 2 p.m.
In lieu of flowers, the family requests donations to help support the mission that Wini loved so much: "Real Kids in Need," in care of Your Missionary Outreach, PO Box 1761, Columbia, SC 29202