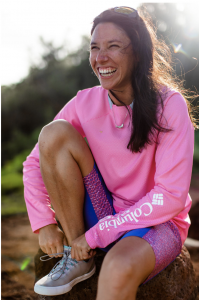 To my Hometown, 
Wow, it's a little bitter-sweet to write this letter to … all of you. Many of you have gotten to know me over the years for a number of reasons. You joined the Chamber of Commerce, you were in rehearsals with me for a musical, or maybe you knew me from the time I moved here when I was 3. To tell you the truth, I never expected to work for the Chamber for more than a few months, and now over three-and-a-half years later my time has come to a close. 
Growing up here I got to know the island in a way not many get to. I ran in and out of shops, offices and restaurants with a gaggle known as the Bocanuts or Boca Bunch or just "that group of barefoot beach rats" all through my youth, and I look back with the fondest memories, as we all do. When I got this job I got to see a different side of this island that brought everything full circle. I saw the fundraisers, the events, the donations, the elbow grease and love that these businesses and community members contribute to Boca Grande to make it the special place it is. 
These businesses, chamber members and friends have spoken to me as professional peers and proud parents as they've seen my journey with this organization. So I feel it only fair to express my gratitude for the support and lessons I've learned from my time as director for the Chamber. I have learned the importance of a community that genuinely helps one another and wants to collaborate to enhance this place we love. I value the many mentors who have guided me and supported me through stressful and spectacular times (I look up to you more than you know). Through our events and committees, I have worked with talented and passionate volunteers and board members who selflessly gave their time to create memorable moments for the town. 
Rather than tell you all individually, I wanted to share my next chapter with you personally and publicly by writing this letter to the editor. I have been hired as the executive director of the Herman Lucerne Memorial Foundation in the Florida Keys. This organization's mission is dedicated to preserving, protecting, supporting and enhancing the resources that enable rich angler experiences of the Everglades and Florida Bay for today and for the generations to come. Many of you know how passionate I am about conservation, and as an avid angler I feel it is important to provide support and accurate education for fellow anglers to protect Florida's most valuable resource that is connected to the entire state. I am absolutely beside myself excited about working with this organization and know that I will carry all I learned from Boca Grande and the Chamber. 
From the bottom of my heart, thank you for everything. 
Love, 
Wesley Locke 
(Always from) Boca Grande