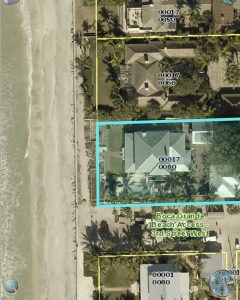 To the Editor:
The recent Beacon article regarding a lawsuit between a beachfront property owner and local historian Robert Johnson over rock obstructions being placed on the public "Promenade" beach walkway between 1st and 4th street along the seawall is an important local matter.
It's long been understood that the Promenade property was deeded in 1927 from the previous owner, a now- defunct corporation, to the "community" of Boca Grande, (the public) for future beach walkway access.
The big problem now seems to be identifying someone to represent the "community" and their property rights.
There currently is no entity, not even Lee County government, that we can depend on to protect our historical Promenade rights that have been honored, effectively, for the last 93 years.
Now, the walkway access is being challenged and the Promenade property is caught in limbo without anyone to step up and defend the access rights of the community, beyond Mr. Johnson.
When considering this issue, It's important to note that according to the satellite map on the Lee County property appraisal website, it shows conclusively that the obstructions were not placed on private property but on the community's property.
The time has come for Lee County to fully recognize its citizens' deeded rights to unhindered access to the Promenade walkway and represent the community on this issue to settle it once and for all.
Capt. Sandy Melvin
Island resident