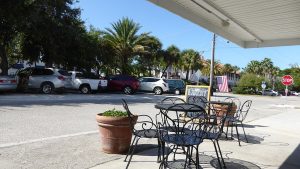 To the Editor:
We have been homeowners in Boca Grande for the past 16 years, and this is our first letter to the editor of the Boca Beacon.
We read the letter written by Boots Tolsdorf in last week's issue – January 24  – and totally agree with all of the points.
We decided to make Boca Grande our home almost 20 years ago because of our island's unique character and friendly residents. We and our out-of-town guests enjoyed getting coffee and breakfast goodies at the Bakery, and then being able to eat them outside while we enjoyed those who passed by. We loved getting ice cream at the Pink Pony and sitting down outside to enjoy it.
Preserving the unique lifestyle that we had on this island is something we care deeply about. Let's all join with Boots to "fight for the things you care about …"
Howard and Marilyn Witt
Boca Grande