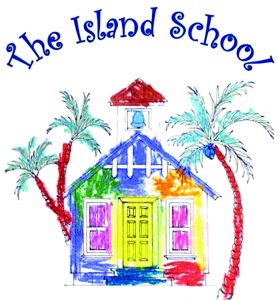 To the Editor, and to the community of Boca Grande:
When we were faced with the reality of distance learning with nine weeks left in the school year, The Island School's teachers, staff, students, and families had to adapt quickly to a new way of teaching and learning. Although we adjusted to our online "classrooms" and found a way to continue instruction, we wondered what the temporary closing of the school would mean for our traditional end-of-year events, namely our fifth grade graduation ceremony. We were not sure if we could even hold a graduation ceremony, and if we could, if we would be able to do the fifth graders justice under the constraints of social distancing.
On Wednesday, June 3, the Boca Grande community came together to give The Island School's fifth graders an amazing, heartfelt graduation celebration. The graduation ceremony was held on the croquet field of The Gasparilla Inn & Club, followed by a golf cart parade of the graduates through the central part of the island. Residents, Island School families, and businesses lined the parade route to cheer on our students. 
Our fifth graders had a graduation that they will remember for years to come. We are overwhelmed and humbled by the generosity, love, and support that this community has shown to our school and our fifth grade students. Thank you for giving our students a fantastic sendoff as they take the next steps into middle school. 
Special thanks to the following people, businesses, and organizations for going above and beyond. So many people made signs, gave gifts, and made our students feel special on their graduation day. 
Thank you for honoring our students.
The Gasparilla Inn & Club
(Special thanks to Jon Reecher, Sharon Cross, and Brad Schoem)
The Boca Beacon
​​​​​The Island School PTO
Boca Blooms
​​​​​​Island TV Boca Grande
Boca Grande Fire Department​​​
Betsy Joiner
Boca Grande Historical Society​​​
Lee County Sheriff's Office​​
Boca Grande Preschool​​​​
Made to Inspire by Cheryl Miller
Boca Grande residents​​​​
The Pink Pony
Tom & Susan Bowers​​​​​
Rob's Pizzeria
Englewood Jewelers​​​​​
Royal Palm Players
Discount Tees & More​​​​
Scarpa's Coastal crew
Gasparilla Outfitters​​​​​
The Temptation
Hudson's Grocery​​​​​
The Tide
The Island School Board​​​​
Alyssa Truisi
The Island School families​​​​
Vicky Winterer
This graduation would not have been possible without the organization and talent of Korey Provencher. Korey, the son of Jane Bengtson, one of our Island School teachers, found himself in town during distance learning. He was itching to produce something, and after staging his mother's online classroom, he set his sights on our graduation ceremony. 
Korey was the one that truly sparked the idea for an outdoor ceremony, and then he backed those ideas with actions that led to this day. From the programs to the decorations, making signs for the graduates and planning the ceremony down to the minute, he made this graduation possible. 
From the bottom of our hearts, thank you, Korey!
 With sincere thanks,
The Island School Teachers & Staff