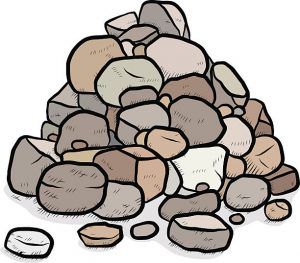 To the Editor:
As a new arrival whose first swim in the Gulf was enlivened by finding some unexpected rocks to rest upon on Boca's otherwise featureless concrete corniche, I was surprised to find them an object of controversy.
In 1969, while covering the Apollo 11 launch for Conde' Nast, I was startled to find an assortment of  multi-ton rocks fronting one of the new schools built to educate the children of the thousands of parents who came from all over the nation to work on the space program.
I asked NASA's ever-helpful press office about this display and was told that they were put there at the behest of parents and educators who feared that  for lack of any other experience, children growing up in that flat and sandy landscape might presume concrete, asphalt and sand to be the Earth's three principal rock types.
So as a geophysicist, I have a duty to compliment  Dr. & Mrs. Comrie for improving our geological life on this side of the Florida Peninsula.
Rusty Seitz
Planet Earth