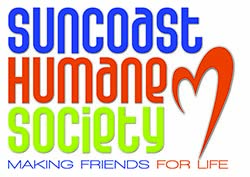 ToTo the Editor:
Thank you, once again, to the Boca Grande Club, Inc. for hosting the 12th annual Tennis Fur Ball.
If you attended this fundraiser, we are sure you had a memorable time. It was another wonderful event and truly benefited the homeless animals, programs and services of Suncoast Humane Society.
On behalf of Suncoast Humane Society's board of trustees, staff and volunteers, we would like to express our gratitude to the Boca Grande Club and our wide community.
The Tennis Fur Ball committee planned a delightful evening, impeccable service and dinner provided by the management and staff of the Boca Grande Club, Inc. Along with the exquisite view, this made for a perfect night of fun for a great cause. A big thank you to all of our supporters for bidding on live and silent auction items, and for being a part of our "Raise Your Paddle" bidding portion.
We are especially grateful to the major sponsors: Gulf to Bay Sothebys International Realty, Italiano Insurance Services, Grande Aire Services, and to everyone who contributed to creating a night of hope. The success of the Tennis Fur Ball impacts the lives of tens of thousands of animals and people through our rescue, adoption and outreach programs. Thank you to everyone. See you next year.
Cheryl Casey and Leah Cornish
Interim Co-Executive 
Directors
Suncoast Humane Society