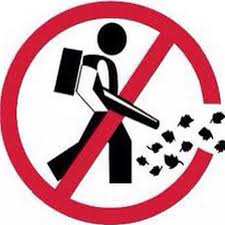 To the Editor:
For the good of the community, let's reduce or eliminate leaf blower usage around Boca Grande. We all come here to enjoy family and friends, the outdoors, and the peace and quiet and beauty of this island. The use of loud, smelly and toxic leaf blowers is reducing our ability to have tranquil enjoyment of our own properties, or of moving around the streets.
The health issues created by leaf blowers warrant more community awareness and a comprehensive discussion. The EPA states, "gas-powered lawn equipment is an important source of toxic and carcinogenic exhaust. Communities, environmental and public health agencies should create policies … to protect the public."
Leaf blowers are not necessary on a weekly basis, if at all. All jobs that are done with a leaf blower can be done with a rake, a broom, a hose, or by some other less disturbing and less toxic method … or not at all. Is it necessary for a crew to blow every twig or blade of grass off a driveway, walkway or parking lot? For the good of us all, it is imperative to consider the toxic habit or using leaf blowers to maintain an artificial level of neatness and sterility in the landscape.
Consider:
• The noise. It is an invisible pollutant that affects our breathing, brain waves and well being, is harmful and disturbing to your neighbors and anyone walking, running or biking by;
• The emissions from gasoline-powered leaf blowers are as concentrated and toxic as hundreds of automobiles idling. One leaf blower fills the air with very high levels of toxic carbon monoxide and hydrocarbon emissions that can cause changes in brain structure that resembles Alzheimer's disease;
• The children, the elderly and anyone who suffers from allergies or respiratory ailments like COPD or asthma are especially vulnerable to the harm caused by leaf blowers.
Hundreds of cities and towns around the country have banned or severely restricted the use of leaf blowers. Boca Grande needs to recognize their harm and undesirability. Let's get ahead of this curve and eliminate them here on island.
Consider this: Please, be a good neighbor!
Jane Shanley
Boca Grande