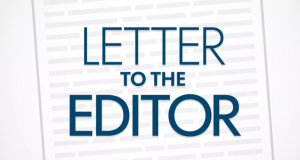 To the Editor:
I have lived on this island for almost 35 years. There isn't a day that goes by that I don't reflect on what a great place Gasparilla Island is. I've studied its history, the story of a small fishing village that was destined to be the playground for the rich and un-famous.
Now while our rock ain't the prettiest in the chain, it is unique, as I have said before on these pages. It has an inclusiveness to it, it welcomes people, it's friendly (for the most part). Maybe a little too many Trumplikins for my taste, but on the whole there is a magic, actually a soul that emanates from most of the people on this rock.
Last week we had a memorial service to celebrate the passing of one of the legendary local fishing captains. The auditorium at the Community Center was standing room only. Generations of his clan poured out fond memories of a father, a brother, a son, a cousin and a grandfather. As they spoke about the captain, they came back to one thing they had learned from him. Treat everybody equally because you are no better than anyone, and nobody's better than you. That is the true magic of this Island. Rednecks and billionaires, free souls and serious achievers, purse-proud or humble, all on the same page.
You know what I really enjoy? When I meet someone new and they say, you actually live here? Wow, it must be great! It is great! It's great until some elitist decides that God has only granted them a parking place or, M'lord misses a loop on his whale pants or M'lady notices her tiara is askew or they get upset because a bunch of kids are too happy in a place they have every right to be happy in. Frankly, this is when I get a little mad and really embarrassed for our Island. The reason I feel those emotions is because every time one of these elitists squawks, it pecks away at our Island soul.
But friends, take faith, it is finally that time of year again, when the "Seagulls" fly North and Gasparilla Island turns from Downton Abbey back into Mayberry. Just like what Marcy alluded to in her editorial, it's time to wet a line and party in the streets, y'all.
One more thing, to our beautiful snowbirds: safe journeys, see you in the fall. To the "Seagulls" … don't let the swing bridge hit you in the tail feathers on your way out!
Skip Perry
Lost in Space