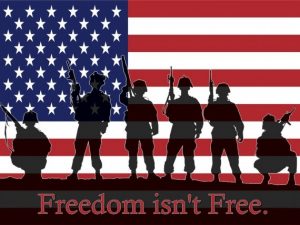 To the Editor:
St. Andrew's Episcopal Church is getting ready to send Valentine's Day care packages to U.S. military troops serving in the Middle East, and your help is needed.
The following items are being collected:
Protein bars, granola bars, LARA bars
Beef jerky
Cheap flip-flops for showers
Good-quality socks for under boots (black, tan, olive)
Paperbacks, writing paper, magazines, puzzle books.
Items should be dropped off at St. Andrew's Episcopal Church by 4 p.m. on Thursday, Jan. 23.
Thank you for your contributions,
The parishioners of St. Andrew's, Boca Grande