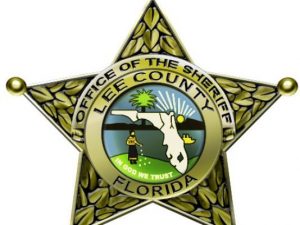 Despite the recent red tide algae bloom experienced in the area of local Gulf of Mexico waters, our mission readiness remains high if the need for assistance on the waterway is called for. Deputy Christopher Nebel is shown in the photo conducting regular scheduled maintenance on the assigned Lee County Sheriff's Patrol Vessel kept on Boca Grande.
Did you know that Boca Grande has an assigned patrol vessel? The boat – a 23' Contender powered by a 350 HP Mercury outboard engine – is kept in the Bayou near 4th Street. The location provides quick access to Charlotte Harbor, Boca Grande Pass and beyond.
While the primary mission for the assigned Lee County Sheriff's deputies on Boca Grande is to provide law enforcement to Boca Grande we will also respond to a call for service on the water, and to the local barrier islands such as Cayo Costa, Useppa, and Cabbage Key.
In 2017, Florida had nearly one million boats registered in the state, according to FWC. Lee County had 47,776 registered vessels alone.
With such numbers, the potential for crimes related to vessels, accidents, and medical emergencies on the water are inevitable.
The chart shows the number of boating accidents reported in 2017 by FWC. Lee County is sixth on the list.
We thank you for trusting us to serve you, and wish those who do enjoy boating, safe travels in and around beautiful Boca Grande.
I'd also like to thank the Gasparilla Inn & Club and Inn Marina Manager Brian Knight for supporting the service needed to our assigned LCSO Patrol Vessel.
Proud to Serve,
Lt. J. Corkhill