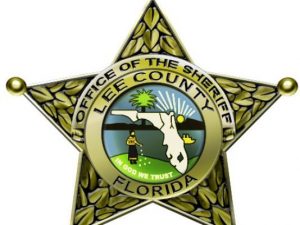 Oh, have you ever been in a traffic crash, minor or otherwise? After all, accidents do happen, so here are some pointers and Florida Law as it relates to traffic crashes, personal injury, property damage and your responsibilities as they relate to such incidents.
A motor vehicle operator who is involved in a crash with another motorist is responsible for reporting the crash to local authorities if the crash is significant in property damage and/or injury. If there is injury to the motorist or occupants and they are unable to call for assistance, one must report the incident to seek proper medical care to the injured. It is certainly understandable that Florida Law would require such action in a serious crash with injuries, but let's examine a few other scenarios.
For simplicity's sake, let's say there is a two-vehicle crash on the roadway, with no injuries. It is the motorists' responsibility to call to report the incident to the local authority; or if the crash is minor, the parties may agree to complete a "driver's exchange of information" by completing the form online at flhsmv.gov/florida-highway-patrol/traffic-crash-reports. Again, the driver's exchange is for minor incidents with no injury, and both parties agree to complete a driver's exchange of information. One of the involved parties must then complete the form online. Also, in a minor accident with no injuries in which the vehicles are obstructing traffic, the following Florida Law applies:
"316.061: Crashes involving damage to vehicle or property.
(2) Every stop (crash) must be made without obstructing traffic more than is necessary, and, if a damaged vehicle is obstructing traffic, the driver of such vehicle must make every reasonable effort to move the vehicle or have it moved so as not to block the regular flow of traffic. Any person failing to comply with this subsection shall be cited for a nonmoving violation."
The following is Florida Law involving a crash in which the other vehicle or property is attended by the other party.
"316.062: Duty to give information and render aid.
(1) The driver of any vehicle involved in a crash resulting in injury to or death of any person or damage to any vehicle or other property which is driven or attended by any person shall give his or her name, address, and the registration number of the vehicle he or she is driving, and shall upon request and if available exhibit his or her license or permit to drive, to any person injured in such crash or to the driver or occupant of or person attending any vehicle or other property damaged in the crash and shall give such information and, upon request, exhibit such license or permit to any police officer at the scene of the crash or who is investigating the crash and shall render to any person injured in the crash reasonable assistance, including the carrying, or the making of arrangements for the carrying, of such person to a physician, surgeon, or hospital for medical or surgical treatment if it is apparent that treatment is necessary, or if such carrying is requested by the injured person."
If one is involved in a crash with an unoccupied vehicle or unattended property such as a fence, the following Florida Law applies:
"316.063: Duty upon damaging unattended vehicle or other property.
(1) The driver of any vehicle which collides with, or is involved in a crash with, any vehicle or other property which is unattended, resulting in any damage to such other vehicle or property, shall immediately stop and shall then and there either locate and notify the operator or owner of the vehicle or other property of the driver's name and address and the registration number of the vehicle he or she is driving, or shall attach securely in a conspicuous place in or on the vehicle or other property a written notice giving the driver's name and address and the registration number of the vehicle he or she is driving, and shall without unnecessary delay notify the nearest office of a duly authorized police authority."
Thank you and, as always, "Proud to Serve."
Lt. J. Corkhill