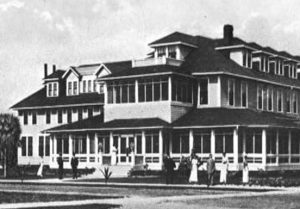 To the Editor:
The Boca Grande Historical Society sincerely thanks the Boca Grande Woman's Club and Mark Spurgeon of Boca Grande Real Estate for their generous donations that have allowed the Society to add an Archival Research Area to its History Center. Donations from these two groups have resulted in the purchase of the archiving, organizational and digital equipment as well as the consulting services which are the basis for the area.
We also appreciate the volunteers who spent time this summer beginning the process of organizing, cataloguing and digitizing the existing archives of photographs, maps, illustrations, architectural drawings, video tapes and DVDs, artifacts, subject files, oral histories, History Bytes presentations, newspapers, letters and other items.
The Society's goal is the development of a research facility that will benefit individuals, area schools, libraries, other historical societies, architects, educators and researchers as well as the Boca Grande public.
The new equipment also gives the Historical Society the ability to borrow materials from Boca Grande's early families, digitize the materials and return them.
The Society welcomes anyone with historical materials to contact the History Center.
Work on this project will be continuing, so the Society invites interested persons to volunteer to help in the Archival Research Area. Who knows what you could learn about Boca Grande and its history?
Karen Grace, President
Jim Blaha, Chairman History Center &
Archive Committee