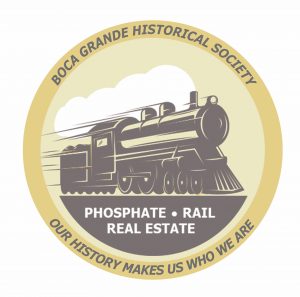 To the Editor:
As we open our newest exhibit, "Boca Grande: Once a Railroad and Industrial Town," the Historical Society thanks the many people who made financial, informational and other contributions to the project. The Boca Grande Woman's Club's donation was of primary importance and started the project. We also appreciate the contributions of the Mosaic Company, ROI Media, James and RoseMarie Blaha and Mary Fayfield.
Many people donated their time and energy to produce interviews and the memory book that are part of the exhibit. These include Milton Bell, Davis Hammond, Shirley Bembry Hull, Robert Johnson, Betsy Joiner, Robert Joiner, J.S. Lane, Trisha Lowe, Clyde and Carolyn Nabers, Terry Seitz, Kimberly Freeman Shatraw, Hazel Presley Singletary, Patricia Smith and Dumplin Wheeler. Other information and expertise came from Chip Copeland, Ted Cover, Joe Freeman, Tom Freeman and Patti Middleton.
Thanks to Jacques Boudreaux for sharing photos and artifacts from The Loose Caboose, and to Bayne Stevenson for the use of the Railroad Depot for our opening celebration. And thanks to our board members, volunteers and staff who helped with the several events – Sunday's Exhibit Preview for "Early Families" (See photo), Tuesday's Railroad Depot Opening and Reception, Wednesday's Exhibit Preview for Island School students and Thursday's Richard Fifer lecture and reception.
Today, November 16, the exhibit opens to everyone. We look forward to your visits now and throughout the next year. Again, thanks to our supporters for contributing in so many ways.
Karen Grace,
Boca Grande Historical Society President