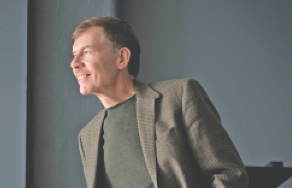 To the Editor:
The Hermitage's October programs include "Historical Activism in Song and Print," with poet Melissa Range and musician and storyteller Reggie Harris. Range will read from a new collection of poems in progress, "Printer's Fist," which explores, among other things, the role of print culture in the abolitionist movement. The poems draw upon archival sources—newspapers, pamphlets, petitions, children's books, songbooks, and letters—to bring forward historical activist voices that have much to say to us in our current historical moment. Harris will sing and play songs that catalyzed the 20th-century civil rights movement. The program, part of the "On the Beach at Sunset" series, is Friday, October 4 at 6 p.m. "Falling Birds, Falling Man," part of the "Fridays @ 5" series, features actor and playwright Myxolydia Tyler, who will read scenes from Falling Birds, a play she is working on at the Hermitage about black civil rights demonstrators locked up in a confederate barracks.
Composer Kenneth Fuchs will show and discuss "Falling Man," a dramatic scene for baritone voice and orchestra, which was presented at the National September 11 Memorial & Museum, to commemorate the 15th anniversary of 9/11.
This program is Friday, October 25, at 5 p.m., in the Palm House at the Hermitage. Audience members are welcome to bring blankets and chairs for the beach event. In case of rain, the event will be moved inside. To secure indoor seating in case of inclement weather, reservations for both programs are required and can be requested at HermitageArtistRetreat.org.
Su Byron
Hermitage Artist Retreat
Englewood