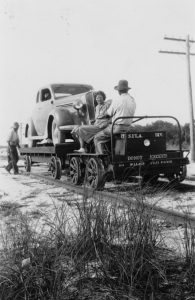 The Boca Grande Historical Society needs your help in searching for information about archived photos that were shared with the island history center. Descriptions are sought about the above photo:
Do you know who are these people are? Anything about the circumstances in general?
A new photo will appear in the Boca Beacon each week asking for readers input. Organization members are trying to gather as much information as possible about each photo.
Readers do not have to give the complete description, just share any details if you know anything about the photo. Responses can be emailed to kyleks@leegov.com.
Image provided by BGHS