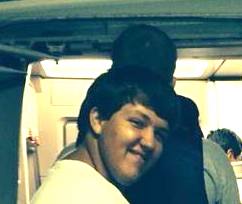 To the Editor:
On behalf of the Edic and Holsinger families, I would like to thank everyone who helped on Sunday at the celebration of life for Dylan Edic. Your hard work and caring attitudes are deeply appreciated. Thank you so much to everyone who brought a side dish or dessert. You made our families feel loved by the Boca Grande community and that you loved Dylan. We would also like to thank others near and far who helped in other ways.
Our thanks go out to anyone who shared a remembrance of Dylan. Especially to JT Turner: The way you talked about Dylan showed you really knew him. Dylan loved you like family too.
Our sincere gratitude to Melissa and Dennis for raising a fine young man. He was always there to help anyone in need with a big smile and a contagious laugh. No one could be unhappy around him.
We as a family have joined an unwanted and unwilling group of parents, grandparents, sisters, brothers, aunts, uncles and cousins who have lost a child. The void is great and it is deep.
The last time I saw Dylan, as every time I saw Dylan, I hugged him and told him I love you. Keep your loved ones close, hug them often, and love them forever.
The family of Dylan Edic
Englewood