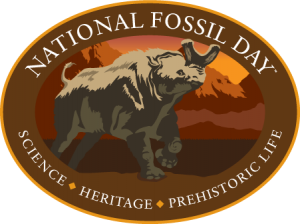 To the Editor:
Learn more about fossils and receive half-price admission to The Bishop as we celebrate National Fossil Day from 10 a.m. to 5 p.m. on Saturday, Oct. 19.
This year we are thrilled to feature a special exhibition organized by the American Museum of Natural History during National Fossil Day. The exhibition, "Giants, Dragons & Unicorns: The World of Mythic Creatures," helps guests discover how the fossils of prehistoric animals led to human speculation about their origins — and to misidentification and the creation of myths to explain such creatures. The exhibition includes models and casts of prehistoric species.
On National Fossil Day, you can also check out displays from local fossil clubs and enthusiasts, try fossil-related activities and crafts and be a paleontologist in the Mosaic Backyard Universe's Dig Pit!
Admission is half-price on National Fossil Day. Members of the Discovery Society always get in free.
Call (941) 746-4131 for more information.
Nadine Slimak, special events coordinator
The Bishop Museum of Science and Nature
Bradenton