To the Editor: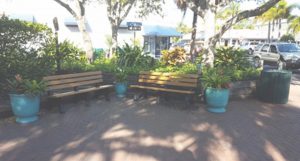 The Gasparilla Island Conservation and Improvement Association (GICIA) continues to encourage everyone to be safe and courteous when using the Bike Path. With another wave of visitors coming to the island to enjoy spring break and Easter, the number of people utilizing the GICIA Bike Path will certainly increase.
So, in our ongoing efforts to maintain a safe path for all users, the GICIA has coordinated with the Boca Grande Woman's Club and the Lee County Sheriff's Department to conduct additional Bike Path safety details through the rest of April. GICIA has also initiated two new proposals to increase safety and encourage courteous use of the path.
First, GICIA has asked the off-duty deputies who conduct the safety detail on the GICIA Bike Path to increase their patrol area to include the Lee County path that runs from First Street south. We believe this increased visibility of deputies on the path south of town will go a long way in reminding people to be safe and courteous when using that section of path.
Secondly, the GICIA has recently worked with local artist Lindsay McKelvy to produce a Bike Path Safety Rule Card and Downtown Map. These colorful and friendly cards are free and available in various local shops, cart and Bike Path rental businesses and in the GICIA office.
Finally, the GICIA is very pleased to thank the Planters Garden Club, which provided a grant toward the purchase of new trash receptacles and benches, which have been installed in the town park in front of the Community Bulletin Board. This addition has significantly improved the look of this downtown area and now provides a beautiful, quiet place for folks to sit and enjoy the sights and sounds of downtown. The GICIA Board of Directors encourages everyone using the path to be mindful and courteous to others.
Slow down and enjoy the beauty of this lovely and important amenity, and if you still have not picked up your GICIA members' appreciation Bike/Golf Cart Horn, please stop in the GICIA office in room #8 of the Community Center.
Gasparilla Island Conservation & Improvement Executive Director Misty Nichols
Boca Grande